Falkland Islands Government Attends UK Party Political Conferences 2018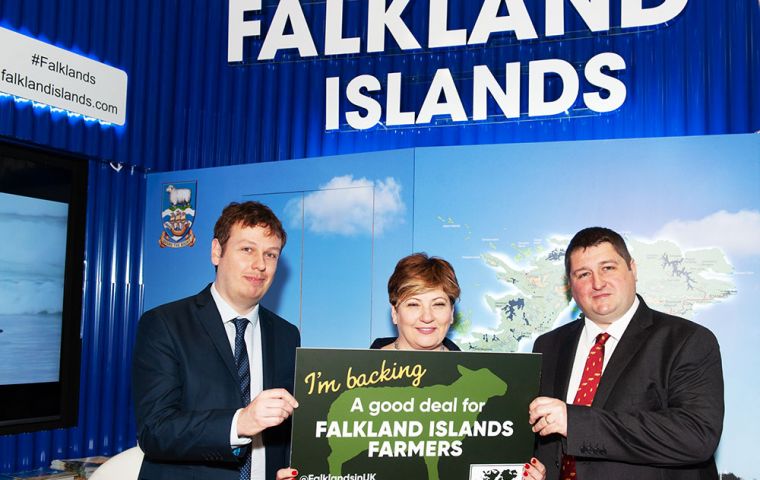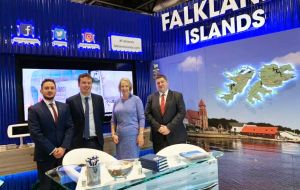 The Falkland Islands Government is attending and exhibiting at both the Conservative and Labour Party conferences, to represent Falkland Islanders' views and to thank delegates for their continued support. This includes both Gov-ernment and Opposition politicians, along with the wider general public.
This year the Labour Party Conference is being held at Liverpool from 23rd -26th September and the Conservative Party Conference takes place in Birmingham from 30th September - 3rd October. The Falkland Islands Government will also attend the Scottish National Party conference in Glasgow in October.
This year marks the thirty-first year in succession that the Falkland Islands Government has exhibited at the conferences, offering a great opportunity to meet with delegates and debate issues. Many Ministers and Shadow Ministers visit the exhibit to discuss matters at more length; whilst MP friends of the Falklands, many of whom have visited the Islands, call by to maintain contact.
The hottest topic of debate remains the ramifications of Brexit. This year the Falkland Islands representatives have access to a more interactive stand with a specially commissioned video animation of potential Brexit impacts on the Is-lands, along with videos outlining the lifestyle, culture and heritage as well as key issues, such as self-determination, affecting the Islanders.
Conference delegates have access to a new online information portal and are being offered Brexit infographic postcards, outlining the potential impacts of a hard Brexit on Falkland Islands exports of fish and agricultural products to the EU. Delegates are being urged to show their support for a fair deal for Falk-land's fishing and agriculture sectors in any forthcoming trade deals, by having their photograph taken shown holding supportive statements.
Falkland Islands Representative in the U.K. Sukey Cameron MBE said "We are always very grateful for the interest and support we get from all parties. It's great to meet old friends and make new ones as well."
The Hon. Mark Pollard MLA said "Party conferences are an excellent opportunity to deliver the Falklands message to the British public and politicians alike. This is my first party conference and the amount of support we have been shown is absolutely fantastic."
The Hon. Stacy Bragger MLA said "The party conferences are a great opportu-nity to meet and talk to a large number of people in a short time. This is my first chance to attend such an event and it is proving to be a very useful and worthwhile experience".
The new dedicated Brexit website with the video and further information can be found at www.BrexitFalklands.gov.fk .