Maradona thinking of politics: would love a presidential ticket with Cristina Fernandez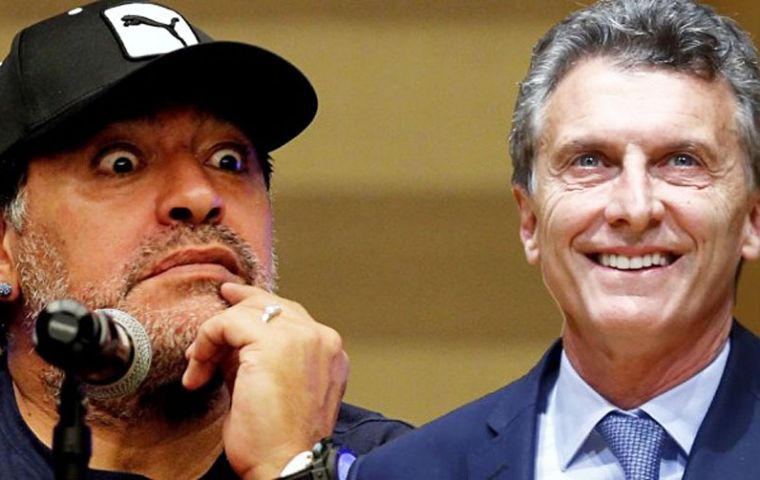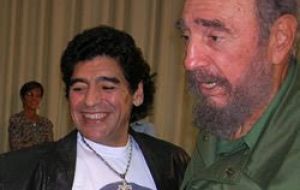 Argentine World Cup winner Diego Maradona has spoken of his interest in entering the world of politics in his home country, even offering to be the vice-presidential candidate to former leader Cristina Fernandez de Kirchner.
Never one to shy away from airing his opinions, Maradona - who maintains legendary status both in Argentina and with Napoli for his exploits as a player in the 1980s and 1990s - gave a candid interview in which he backed former leader and first lady Kirchner to make a comeback in the 2019 general election, while putting himself forward to be 'on the ticket'.
Maradona criticized the current Argentine government led by former Boca Juniors chairman Mauricio Macri and revealed that deceased Cuban leader Fidel Castro urged him to enter the world of politics. The striker now coaching a Mexican team said his preferences are with ex president Cristina Fernandez.
Interviewed by Clarin, Maradona said: "I would go on the ticket with her. Fidel [Castro] told me that I had to dedicate myself to politics. And I would go with her, with Cristina.
"I see people suffer, I see people who can't make ends meet. How much more will they [the current government] steal? They are chasing us; Macri put all his friends in power. They will not get the money in the drawer.
"It's something that fills me with grief. My sisters can't make ends meet. But they fight it, they work. And well, it gives me a lot of anger. Seeing a country that was stable and suddenly collapsed everything like someone pulling down a snowman."
Despite his offer, a ticket of Cristina Fernandez de Kirchner-Maradona in 2019 seems incredibly unlikely. While Mrs. Kirchner has been tipped to run again, she is also facing corruption charges in Argentina, while Maradona is currently the manager of Dorados de Sinaloa in Mexico's second tier.
In a wide ranging interview, the 1986 World Cup winner's thoughts on world politics also led him to touch on both Donald Trump and Kim Jong-un. Despite claiming he is afraid of neither man, he also suggested a missile could 'fry' his current home of Mexico at any point.