Witness places "40 bags full of money" at Néstor Kirchner's mausoleum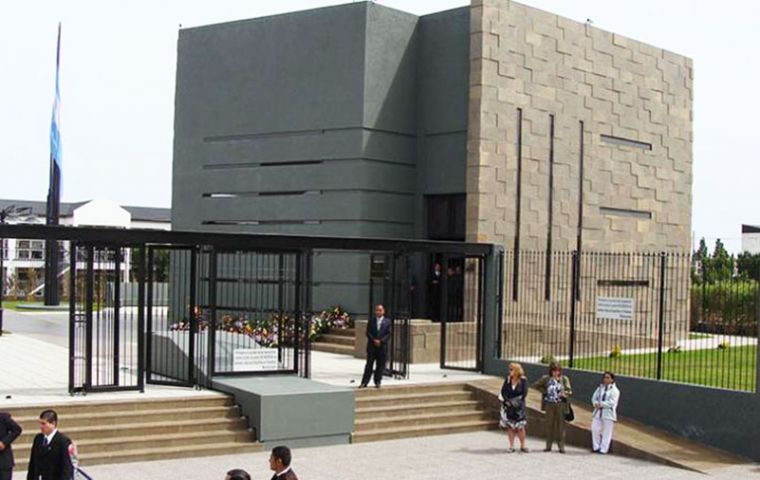 A former Rio Gallegos civil servant said Cristina and Máximo Kirchner were involved in the 2013 operation to prevent the cash from being found during a court-mandated raid. Danilo Alberto Penissi testified before Judge Claudio Bonadio in the investigation into the "notebooks of corruption" case.
It "happened during the raid on Nestor Kirchner's Mausoleum on May 11 or 12, 2013 approximately when the provincial police raided the cemetery for a drug report, around 7:30 p.m.," Penissi said.
And he clarified: "This raid was prior to that carried out by the federal forces and was the excuse to take money that was in the Mausoleum."
According to the witness, the manoeuver was carried out once it was known that there would be, some time later, a raid ordered from Buenos Aires.
"They took advantage of the fact that they knew about the raid that would come from Buenos Aires to remove the bags that were hidden there," he said.
He also singled out former Nestor's driver turned millionaire Rudy Ulloa and Fabian Gutierrez, a former personal assistan to Cristina, now a witness for the prosecution under the "arrepentido" programme in the case of Oscar Centeno's notebooks and six or seven other people, as the ones personally involved in the cash transport operations.
The money was taken to the provincial Government House and to the local Casino Club. "I understand that there were over 40 bags handled by Máximo Kirchner and Rudy Ulloa." That same day, at 9:30 p.m., President Cristina Fernández arrived from Buenos Aires, I suppose to oversee" the operation.
The building of the mausoleum was in charge of the Austral Construcciones group, led by Kirchnerite entrepreneur now also jailed for corruption Lazaro Baez.