Top Republican Senator will travel to Venezuela "to assess the situation"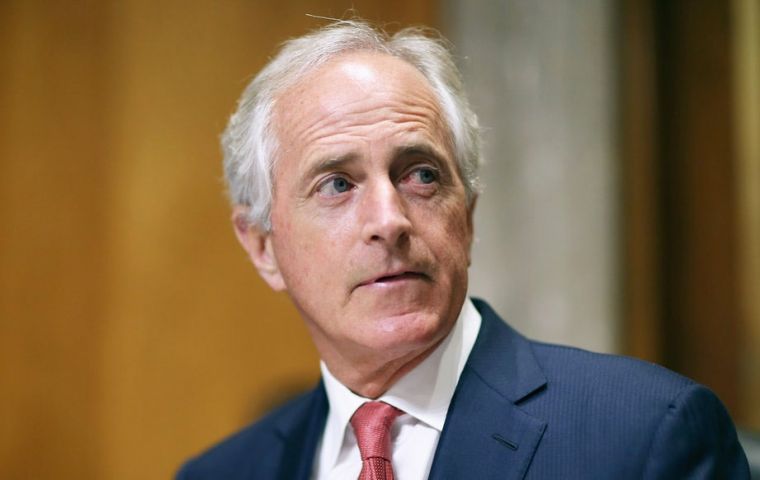 The chairman of the U.S. Senate Foreign Relations Committee will travel to Venezuela "to assess the current situation," a spokeswoman said, amid tensions between Caracas and Washington.
The spokeswoman for Senator Bob Corker, a Republican, said the lawmaker would make the trip in the coming days but could not provide the specific dates. The news originated in Venezuela.
Corker will meet with U.S. officials, Venezuelan officials, representatives from the opposition and members of the National Assembly and civil society groups, the spokeswoman said.
He will also meet with members of the Boston Group, a network of U.S. and Venezuelan legislators that had maintained relations between the Caracas's government and opposition since 2000.
Corker last visited Venezuela in May to secure the release of jailed U.S. citizen Joshua Holt.
The United States imposed new sanctions on Venezuelan President Nicolas Maduro's wife and several of his top allies last week as President Trump urged members of the United Nations to support a "restoration of democracy" in the once-booming country, a member of OPEC.
The move added pressure on Maduro's government, which is already widely criticized for economic collapse and undermining democracy. But it does not materially change Washington's efforts to pressure stalwarts from Venezuela's Socialist Party who have shown no willingness to hand over power or negotiate a transition.