Argentina attracting more tourists while less Argentines travelling overseas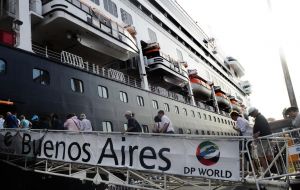 The number of incoming tourists to Argentina is increasing month after month since the drastic devaluation of the local currency, while outgoing tourism has dropped significantly. According to the latest release from the country's stats office, Indec, 224.000 tourists arrived in Argentina during August, 7.4% more than a year ago, while residents travelling overseas dropped 11.9%, to 335.300.
A dearer dollar makes travelling overseas much more expensive for Argentines while considerably cheaper for incoming tourists. Anyhow the misbalance will take some time since many packages are still to be enjoyed by Argentines in coming months.
Overall figures indicate that 1.727.600 tourists arrived in Argentina during the first eight months of the year, up 5.5%, while 3.268.500 travelled overseas, which represented a 6.2% increase.
Winter resort Bariloche in Patagonia received the highest percentage of incoming tourists, given the launching of direct flights from Brazil. In effect during August, 78.200 Brazilians arrived in Argentina, up 13%, and 36.600 from Europe, up 2.5%, and another 33.800 from the "rest of America", up 5.8%. Among which 25.000 from neighboring Chile, up 13.4% compared to August 2017.
On average tourists spent 14.5 nights in Argentina, but from the "rest of America", 25.2 nights and Europeans, 23.6 nights.
Argentine tourists preferences were Europe, 29.7%; United States and Canada, 22% and Brazil, 16.8%. Although Argentine tourism is receding overall, Uruguay and Europe remain as steady destinations.