Beef trade falls in Argentina due to crisis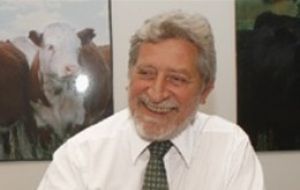 Argentina's beef market fell 16.7% in September due to the country's crisis amid "worsening macroeconomic conditions," according to the Chamber of Industry and Meat Trade (CICCRA).
CICCRA's Miguel Schiariti explained that all items combined, "with high inflation and falling purchasing power" the sales to the domestic market dropped by 16.7%.
A total 146.4 thousand fewer heads were slaughtered. But it was an uneven drop, since it meant -15.1% for domestic consumption, compared to -7.4 % for export.
For CICCRA, the fall of September represents the lowest of the year and in year-on-year terms.
"In per capita terms, the shipment of beef to the domestic market would have gone from 59 kg / inhabitant / year equivalent in August to 49.1 kg / inhabitant / year equivalent in September," CICCRA warned.
This last data does not necessarily mean that per capita consumption fell 10 kilos last month, but that if the poor performance of the domestic market continued in September, and this behaviour was to continue over the next twelve months, then that is what would would happen in the end.
"Consumption was weak last month." Butchers and supermarkets rose their prices and kept them high despite" a subsequent drop in the price of livestock, Schiariti explained.
During the first nine months of the year, the per capita consumption of beef was 56.6 kg / inhabitant / year, with an increase of only 0.3% compared to the same period last year.
Similarly, despite the fall of the slaughter in September, in the first nine months of the year beef production reached 2.272 million tons, with an increase of 8.9% above the volume of January- September 2017.
In spite of the fall in the domestic market, beef exports went up in September (5.3% higher than in August, with 55,000 tons) and in the first nine months of the year they reached 383,300 tons, an increase of almost 73% per year.