Despite poor weather Argentina expects a 2018/19 wheat crop of 19 million tons
Friday, October 12th 2018 - 08:43 UTC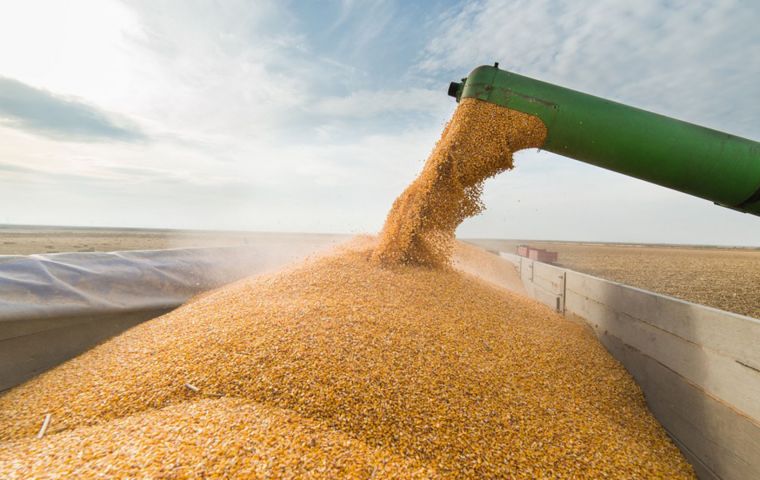 Frost and a lack of rain could scale back Argentina's wheat crop for the 2018-19 season, which is currently seen at a record 19.7 million tons, the Buenos Aires Grains Exchange said on Thursday.
According to the exchange's weekly report, a lack of moisture in the soil in northern Argentine provinces and late frosts in the central agricultural region could affect crop yields.
The Rosario Grains Exchange on Wednesday slashed its forecast for the season to 19 million tons, also citing poor weather in Argentina.
The Buenos Aires Grains Exchange also said farmers are still in the stage of sowing the 2018-19 corn crop and have so far planted 26.9% of the 5.8 million hectares dedicated to the harvest, which could grow to a record 43 million tons.
Argentina is a key global exporter of wheat and soy, and the world's third largest supplier of corn.