Falklands: forensic team identifies remains of the 101th Argentine combatant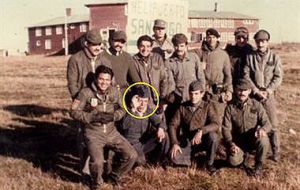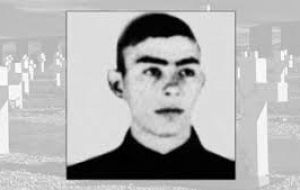 The Argentine government announced on Friday that the number of identified combatants fallen during the 1982 South Atlantic conflict and whose remains are buried in the Falkland Islands has risen to 101. That means 101 gravestones at the Argentine military cemetery in Darwin now have a full name.
The Human Rights Secretariat said in a release that the latest soldier's remains who until now only had a black marble stone that read, "Argentine soldier known only unto God", belong to Mario Ramón Luna, from the northern province of Santiago del Estero.
According to the report, Luna was killed during the Goose Green battle, on 28 May 1982, in what was the first full land combat between Argentine and British troops in the Falklands.
"Mario was a Military Police corporal and to acknowledge his bravery and courage was awarded, post mortem, the Argentine Nation Valor in Combat Medal. In his hometown of Pozo del Castaño, a school was named after him to honor his memory", added the release.
The identification process under the guidance of the International Committee of the Red Cross, and a team of forensic anthropology experts, is part of the humanitarian plan agreed by the United Kingdom, Argentina and the Falklands in 2016, with the purpose of giving names to the 122 graves of unknown combatants buried in the Argentine military cemetery at Darwin.
The process consisted of exhuming remains and taking DNA genetic samples and have them crosschecked, in several laboratories, with those of relatives who volunteered for the testing. Argentina's Forensic Anthropology Team has played a leading role since they are considered top class internationally given the painful experience collected having to identify the remains of thousands of victims of military dictatorships.
The Argentine government of president Mauricio Macri has pledged that the humanitarian process will continue until all remains are identified and the last black gravestone carries a full name. The Argentine military cemetery holds 237 graves.
In coming weeks a new round of UK/Argentina talks, under the Red Cross, are scheduled basically with a double purpose: a possible review of a few of the original graves with names, given some alleged confusions, and a group of Argentine next of kin will tell their experiences to an international audience of what is considered an exemplary humanitarian process which could be repeated in other parts of the world where conflicts have left thousands of unidentified remains.