Jair Bolsonaro 18 points ahead of Haddad, according to latest Datafolha survey
Friday, October 19th 2018 - 08:38 UTC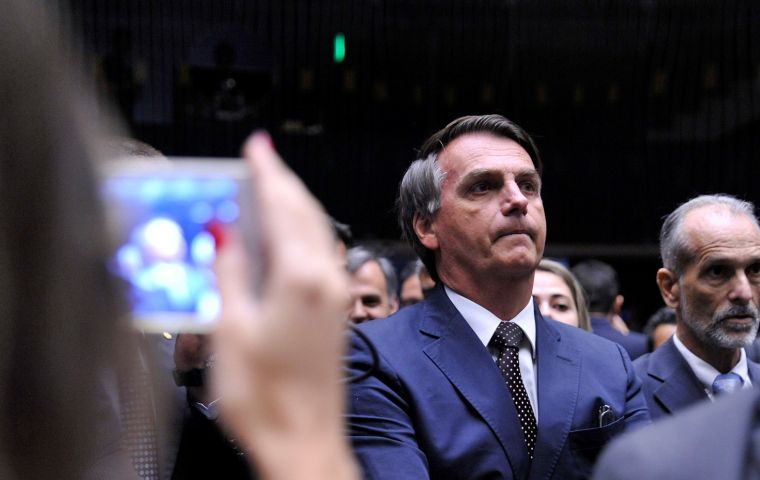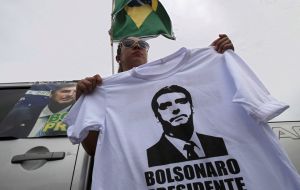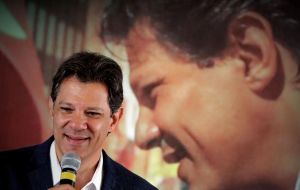 Brazil's extreme right presidential candidate Jair Bolsonaro is eighteen points ahead of Fernando Haddad for the runoff scheduled for 28 October. Datafolha released on the evening of Thursday 18 October its latest survey results for the Brazilian presidential runoff which showed Bolsonaro with 59% vote intention against Haddad's 41%.
The Datafolha survey of last week, 10 October, showed Bolsonaro with 58% and his competitor, 42%.
The poll contracted by Red Globo and the Folha de Sao Paulo daily, surveyed 9.137 people in 341 municipalities in the 27 states of the Brazilian union, between Wednesday and Thursday, 17/18 October.
The error margin is estimated in two percentage points, plus/minus, with a 95% confidence index, which means results are 95% likely to be true. Taking into account all possible registered votes, considering void, spoilt and annulled ballots, Bolsonaro collects 50% and Haddad, 35%. Void, spoilt and annulled accounted for 10% and those undecided, 5%.
In the first presidential round on 7 October, Bolsonaro received 46.03% of valid votes while, Haddad, 29.28%.