Moody's cuts Italy's credit rating and EC warns over 2019 budget plans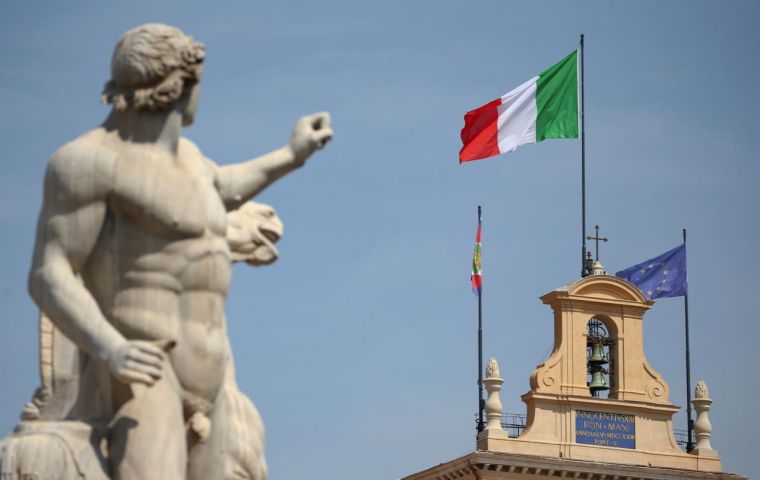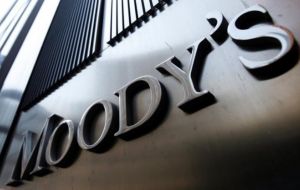 Moody's has cut Italy's credit rating by a notch over concerns about plans for larger deficits and the high public debt load as the country's populist government clashes with Brussels over its budget. The European Commission formally warned Italy late Thursday that its budget plans for 2019 are a serious concern, launching a high-stakes process that could see Rome hit with unprecedented sanctions for breaking commitments to Brussels.
At the heart of the concerns is Italy's public debt, which amounts to 2.3 trillion Euros, or 131% of Gross Domestic Product (GDP), the highest rate in the Euro zone after Greece. Brussels has demanded Italy cut spending and reduce its public deficit in order to pare down its debt pile.
But the country's populist coalition government has done the opposite -- offering a draft budget that boosted overall spending. The downgrade from Moody's -- from Baa2 to Baa3 with a stable outlook -- is the latest move by international financial watchdogs sounding the alarm over Italy's economic health.
The decision cited "material weakening in Italy's fiscal strength, with the government targeting higher budget deficits for the coming years," as well as debt holding near the current 130 percent of GDP "rather than start trending down as previously expected".
And Moody's said "stalling of plans for structural economic and fiscal reforms" also had negative implications for the country's growth outlook and debt. Italy's deficit is now projected at 2.4% of GDP, far higher than the 0.8% estimate given by the earlier centre-right government.
The budget drew stinging criticism from the EU's top economic affairs officials, who penned a letter to Rome describing the plans as "unprecedented" and warning that Brussels does not rule out rejecting the entire budget.
Aimed at fulfilling electoral promises, Italy's planned spending boost is what the government calls its "people's budget". It includes a series of pension and tax changes that will cost 37 billion Euros, of which 22 billion will be paid for by expanding the deficit.
"Following a temporary lift to growth due to the expansionary fiscal policy, the rating agency expects growth to fall back to its trend rate of around one percent," Moody's said. "Even in the near term, Moody's believes that the fiscal stimulus will provide a more limited boost to growth than the government assumes."
The fiscal plan has spooked European financial markets. Analysts say Rome is in a good bargaining position, given the Euro zone's ongoing difficulties with Brexit.
"Italy is headed for a showdown with Brussels and I am not sure they have much to lose," Manulife equities head David Hussey said. "Given how damaging Brexit is to the EU project, a loss of Italy would be devastating and to be avoided at all costs -- hence I think (that) Italy's hand is quite strong."
Previously, European countries who clashed with Brussels over their deficits have done so without censure. France is the most controversial escapee, after slipping by for nine years with a public deficit above the 3% of GDP limit.
Brussels repeatedly issued angry warnings, but Paris was never punished, drawing bitter criticism from balanced budget sticklers, such as Germany and the Netherlands. Similarly, Spain and Portugal avoided fines in 2016 despite public deficits well beyond the limit.