Argentina's primary deficit falls to 1.1% of GDP, the lowest since 2012
Tuesday, October 23rd 2018 - 08:53 UTC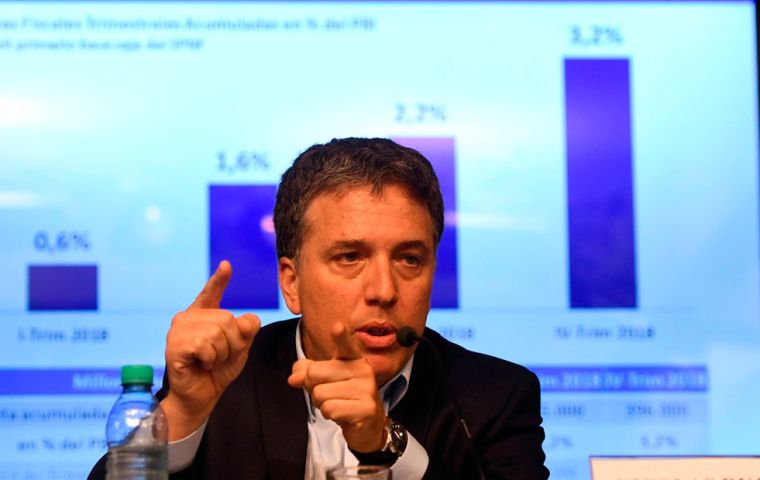 Argentina's primary deficit fell to 1.1% of Gross Domestic Product (GDP) between January and September this year, compared to 2.1% over the same period in 2017, the Finance Ministry announced on Monday.
The Ministry posted a deficit of 22.9 billion pesos (US$ 622 million) in September, bringing the total deficit to 153 billion pesos (US$ 28 billion) in the first nine months of 2018.
The figures put the Argentine government on track to beat its 2.6% 2018 deficit target set earlier in the year, Treasury Minister Nicolás Dujovne said at a press conference, adding that it offered improved hopes the government would meet its target for the next calendar year.
The government intends to post a zero deficit in 2019, in line with commitments made by the Mauricio Macri administration in order to secure a credit loan worth US$ 57.1 billion with the International Monetary Fund (IMF).
"In the first nine months of the year, spending contracted seven percent when compared to the same period last year. We are at the lowest level of government spending since 2012," Dujovne told reporters in Buenos Aires.