Falklands' calamari catches this year among the most productive
Wednesday, October 24th 2018 - 08:55 UTC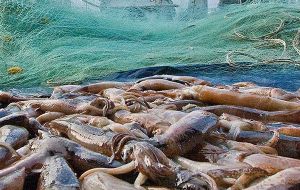 The Falkland Islands calamari, Loligo, season has been one of the best in recent years with catches totaling some 78.913,81 tons, which represents a 25% over the previous season, according to reports in the Galician media, and confirmed by the Islands Natural Resources Department.
Most of the calamari is exported to Spain and distributed from the port of Vigo where most of the vessels head for maintenance and repairs, following the two calamari seasons, with the first completing 43.085 tons and the second, 35.827, 96 tons
John Barton, head of the Falklands' Natural Resources department said that calamari catches this season were among the largest in the last thirty years, although comparison is not similar. In effect in 1995, the catch was some 98.400 tons, but the season was longer and the number of vessels greater than the current 16 licensed. "Fishing effort was greater than in 2018"
The second season ended last 30 September, but some vessels continued to operate since bad weather cut their fishing days. But overall "it was a good year" underlined the Galician partners of Falklands companies.
Furthermore despite the good catches, so far volumes have not had an influence of prices which have remained stable. This year also the second season was very positive since there was no interference from sea mammals which, last year forced the closure of Beauchene fishing grounds, to the south of Falklands.