Maximo Kirchner appeared in court but refused to answer questions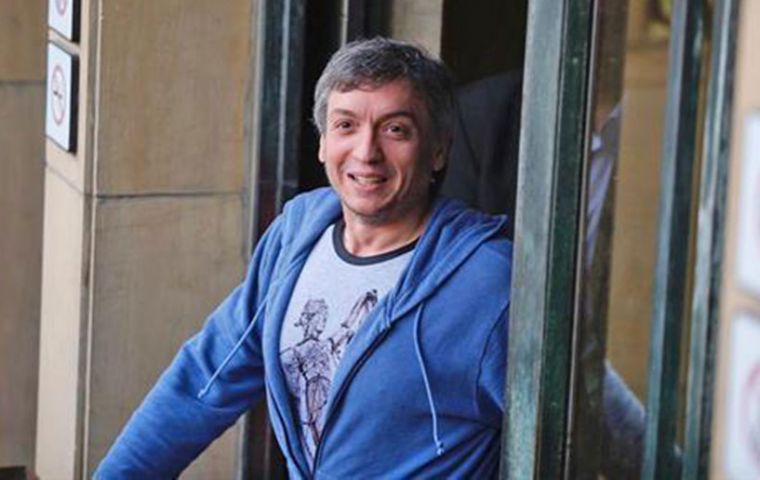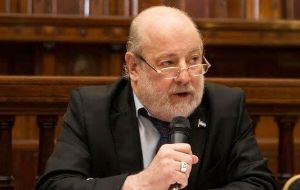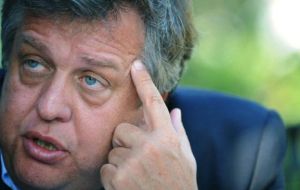 Argentine national deputy Máximo Kirchner and eldest son of former presidents Néstor Kirchner and Cristina Fernández de Kirchner, appeared in court on Tuesday morning to testify in the so-called 'notebooks' corruption case, probing the alleged payments of millions of dollars in bribes and kickbacks siphoned off from public works projects.
Kirchner appeared with his lawyer Carlos Beraldi at Comodoro Py courthouse in Buenos Aires. The entire fourth floor was shut down on Judge Claudio Bonadio's orders, with mobile phones and recording devices forbidden from the area.
Refusing to answer questions, Máximo Kirchner presented a letter alleging the case was risen with "irregularities, illegality and criminal activities." It questioned Bonadio's jurisdiction over the case, the actions of Prosecutor Carlos Stornelli and denounced the alleged lack of evidence against the lawmaker.
"There is no evidentiary element that even remotely justifies my citation," it read. In another section it railed against "false accusations" made with the "sole purpose of insulting opposition political leaders."
Kirchner alleged that he had only been summoned to testify because he was leader of the La Campora group, leaving left the courthouse some 40 minutes after arriving. Maximo Kirchner was called to testify after testimony from former government official José Lopez, who turned state's witness after being implicated in corruption himself.
Lopez, a former public works secretary, alleges that the national lawmaker received payments from businessman via briefcases. In his appearance before Bonadio, Maximo Kirchner expressed doubts over the veracity of López's claims and asked he be allowed to review video footage of the whistleblower's testimony, as well as others who had accused him of criminal wrongdoing.
Former president Cristina Fernández de Kirchner is accused of having headed an "illicit association" that saw her receive tens of millions of dollars in bribes. However, she is currently a sitting senator for Buenos Aires Province, a post that grants her immunity from imprisonment, though not from prosecution. Senators would have to vote to strip her of that benefit, before her arrest could proceed. If such a decision is not taken, she would not be jailed, even if found guilty.
Analysts see such a move as unlikely. However, in August the Senate did vote to partially lift her immunity so that investigators could search her three luxury homes, a move that Fernández de Kirchner backed as well.