Puerto Madryn is expecting 39 cruise calls this 2018/19 season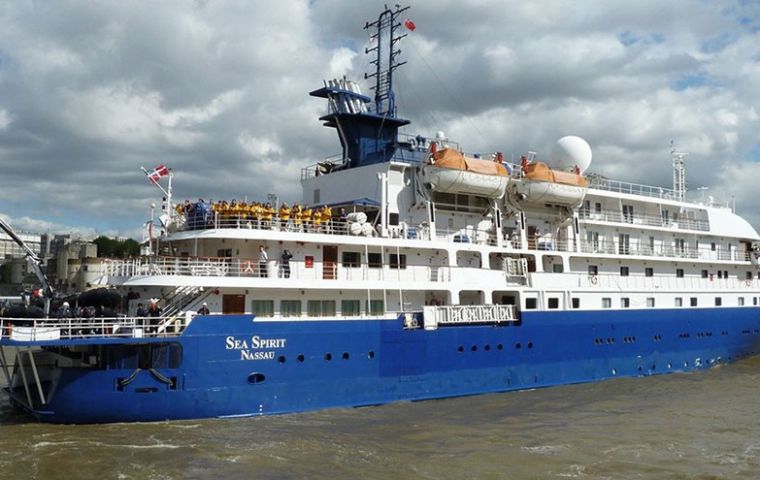 Puerto Madryn in the Patagonia province of Chubut, and one of three Argentine ports operating with cruise vessels is expecting to receive 39 calls this 2018/19 season, totaling some 59.000 visitors and 28.000 crew members.
According to Puerto Madryn Administration, this past weekend the "Sea Spirit" and heading for Antarctica, was the first cruise call of the season. It carried 71 visitors and 69 crew members. This is to be followed by "Midnatsol" with 450 passengers and later "Ortelius", carrying 110 passengers and a crew of 45.
The big news of Puerto Madryn for this season is that it now has a special cruise pier, Comandante Luis Piedrabuena, which can berth vessels such as the 300 meters long "Royal Princess"
The cruise season is scheduled to end 19 March with the call of "Sea Spirit" and the "Artania". Likewise two vessels will coincide during three days in Puerto Madryn on 31 December and 14 February, while January will be the busiest month with twelve calls. Some cruise vessels will be calling at the Patagonian port for the first time: "Celebrity Eclipse" and "Azamara Pursuit".