Search for ARA San Juan deemed "useless" will go on after pressure from Argentine Navy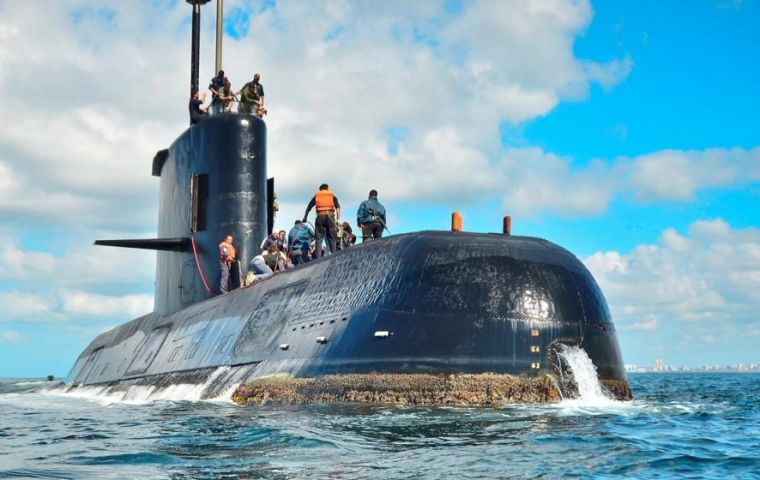 Ocean Infinity, the US company searching the missing Argentine submarine ARA San Juan, revised its decision to halt operations deemed "useless" until February and resumed work to comply with the minimum 60-day task agreed upon, it was reported.
"The Argentine Navy, under the Ministry of Defense, within the framework of the Submarine ARA San Juan search operations, informs that upon the request of the company Ocean Infinity to temporarily suspend operations, it has coordinated with the aforementioned firm the continuity of the search in compliance with the current contract," a statement from the Argentine Navy released Friday read.
Early Friday, relatives of the missing 44 crewmembers learned that the company considered it "useless to continue expanding areas," and had therefore decided to conduct "a detailed study on land of all the data collected to then determine how to continue and for how long."
However, the Ministry of Defense reminded the company of its duties under the contract, which provides for a minimum term of 60 days of operations of which only 40 have been completed.
The company's decision brought anger to the relatives who believed the search was being halted to have the equipment and staff available for other, more lucrative jobs.
The company has completed the analysis of 10 entire areas. Zone 11 is to be completed by Monday, but lack of progress led to the unexpected decision.
The contract between the Argentine Ministry of Defense would earn Ocean Infinity a US $ 7.5 million payment, but only if the San Juan is found.