S&P lowers Italy's outlook to negative; criticizes Rome's economic and fiscal policies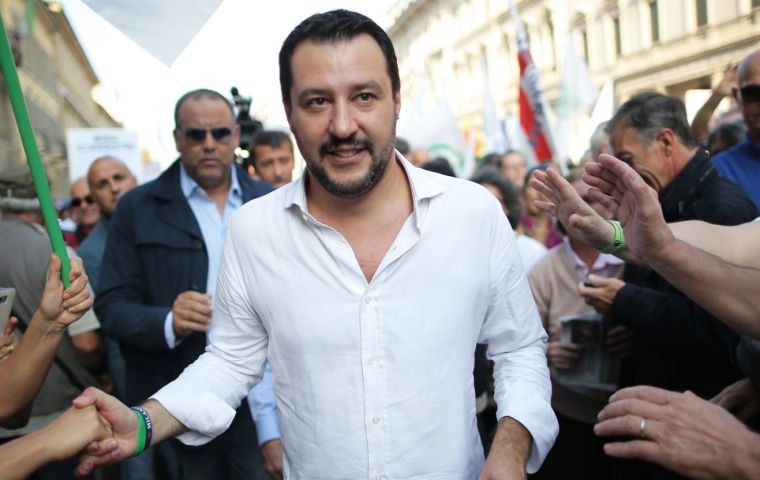 Standard & Poor's on Friday left Italy's sovereign debt rating unchanged but lowered its outlook to negative from stable, saying that the new government's policy plans were weighing on the country's growth and debt prospects.
S&P left the rating at BBB, two notches above junk, which will come as some relief to the government, which is locked in a tussle with the European Commission over its 2019 budget and last week saw its debt downgraded by Moody's.
However, S&P delivered tough criticism, saying that next year's fiscal deficit will exceed Rome's target and that the public debt will not come down as planned.
"The Italian government's economic and fiscal policy settings are weighing on the country's economic growth prospects, a critical driver of government debt-to-GDP trajectory," S&P said.
"In our view, the government's planned economic and fiscal policy settings have eroded investor confidence, as reflected by a rising yield on government debt," it said, warning of possible problems for the country's banks, which hold a large amount of Italian government bonds.
If the yields on the banks' sovereign bond holdings continue to rise, it could reduce their capacity to fund the economy, the ratings agency said.
The European Commission on Tuesday rejected Italy's draft 2019 budget and asked Rome to submit a new one within three weeks.
The budget targets a fiscal deficit next year of 2.4% of GDP, up from a targeted 1.8% this year, flouting an EU requirement that the deficit should fall steadily towards a balanced budget.
S&P forecast the 2019 budget deficit at 2.7% of GDP and said Italy's huge public debt, which stood at 131.2% of GDP last year, would remain stable at around 128.5% for the next three years.
It also said the coalition government's forecasts for economic growth of 1.5% next year and 1.6% in 2020 were "overly optimistic," and lowered its own forecasts to 1.1% from 1.4% for both years.
"We expect the demand stimulus from the government's budgetary measures will likely be short-lived," S&P said.
Deputy Prime Minister Matteo Salvini dismissed S&P's report as "the same old film" and threw doubt on the credibility of ratings agencies which "didn't notice the financial crisis."
Prime Minister Giuseppe Conte said the fact the agency had left Italy's rating unchanged was "correct in view of our country's economic solidity."