Bolivia's YPFB must be more competitive to negotiate gas with Brazil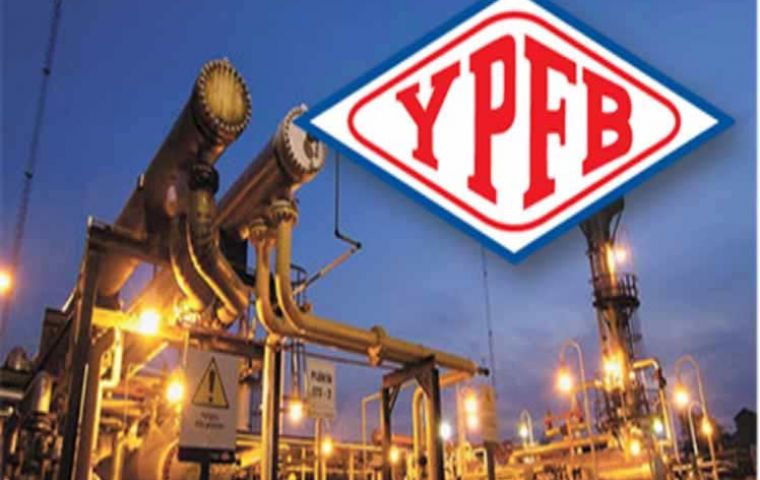 Yacimientos Petrolíferos Fiscales Bolivianos (YPFB) needs to lay out a more competitive plan in terms of prices and delivery methods if it is to negotiate the sale of gas to private Brazilian companies in an adverse political context, according to former minister and hydrocarbons specialist Álvaro Ríos.
"YPFB is going to have to compete as a company against gas produced in Brazil or gas imported via the sea versus gas produced in El Presal; it will have to compete against other energies as well," said Ríos.
When far-rightist Jair Bolsonaro is in office as Brazil's president with his views notoriously opposite to those of Bolivian President Evo Morales, the new contract for the sale of gas will not have the same characteristics as the one that expires in 2019, hydrocarbons specialist Raúl Velásquez explained.
Negotiations are expected to be among private companies, not between states, the analyst added and it is likely that there will be a variation in prices and volumes too.
The gas sales contract to Brazil includes a maximum shipment of 30 million cubic metrers per day (MMm3d) and expires next year. It is Bolivia's top priority behind the domestic market.
"The Brazilian government will not be able to interfere in any way because YPFB is going to have to negotiate with the distributors that are private companies (...) so it may be favorable," said specialist Bernardo Prado.
He also pointed out that Bolivia's next best gas customer, Argentina, is investing on self growth and brought up the Vaca Muerta undertaking.
Prado also explained the entire world was shifting to other sources of energy besides gas and Velázquez agreed Bolivia too will have to move to consuming less of it.