Brazilian manufacturing activity and staff hiring expanded in October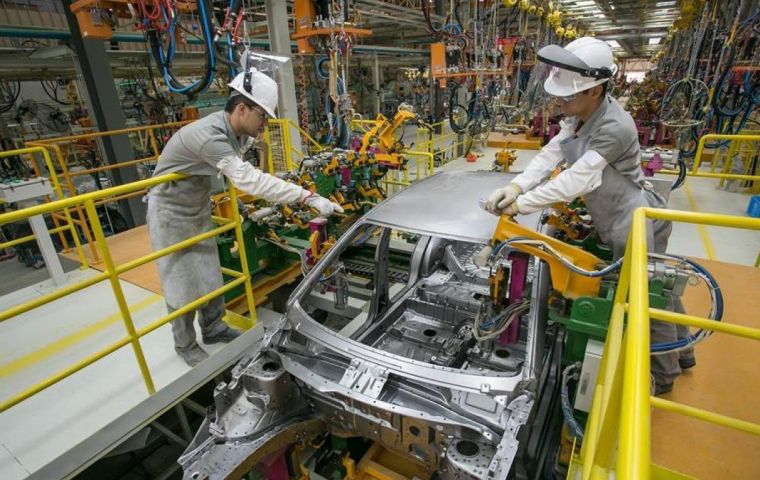 Manufacturing activity in Brazil expanded in October as strong demand prompted firms to increase payrolls for the first time in three months, bolstering the outlook for a steady economic recovery. The Purchasing Managers' Index calculated by research firm Markit rose to 51.1 from 50.9 in September, holding above the 50 threshold separating a contraction from an expansion for a fourth straight month.
Domestic demand was the main driver of growth, with weakness in key business partners such as Argentina driving an export fall for the second month in a row. That spells good news for newly-elected President Jair Bolsonaro, a far-right lawmaker who has pledged to adopt a radically liberalizing agenda to bolster an underwhelming economic recovery.
Furthermore, the headline index was at its joint-highest mark in six months. The launch of new products and continuous improvements in demand translated into new order growth in October. However, the upturn was only marginal and eased since September.
Meanwhile, production rose just marginally as weak household consumption and the elections limited output growth in October. However, the upturn was the fourth in as many months. Brazilian goods producers hired additional staff at the beginning of the fourth quarter in the midst of attempts to stimulate production. The increase in workforce numbers was only slight, but the most rapid since March.
In spite of being strong, the fall in backlogs was the softest in the current four-month sequence of reduction. Softness in currency continued to drive input costs higher as the price of imported materials became costlier. The overall pace of inflation eased from September's peak, but was among the sharpest in the survey history.
Some companies passed additional rises in cost burdens to their clients, but others refrained from hiking prices because of a competitive environment. The rise in charges was the slowest in six months. Brazilian manufacturers stayed positive that output would be higher in a year's time. Sentiment was underpinned by beliefs of demand growth, gains in market shares, investment intentions and the end of the elections.