Brazil future Justice minister Moro pledges to fight organized crime and corruption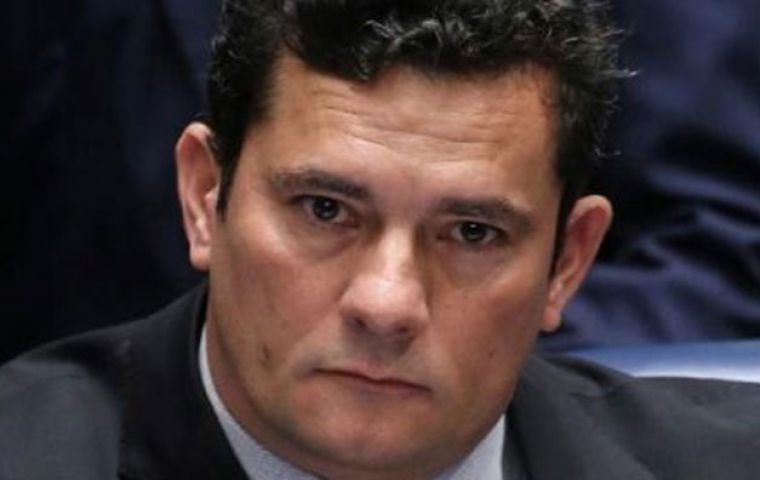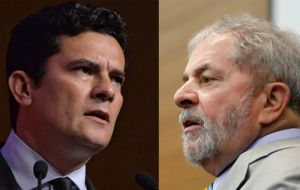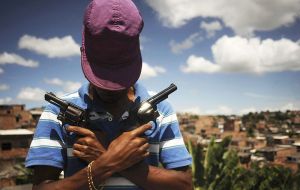 The judge who is the most prominent face of Brazil's anti-corruption campaign denied that his appointment as justice minister was a reward for having convicted and jailed a political rival of his new boss.
"This has nothing to do with the case of ex-President Luiz Inacio Lula da Silva," Judge Sergio Moro told reporters at his first news conference since accepting the nomination. "I know that some interpreted my nomination as a reward. That is not the case."
Moro is both celebrated and loathed in Brazil for his role in the "Car Wash" investigation, which jailed dozens of business leaders and politicians who participated in schemes to trade public contracts and favors for kickbacks and bribes.
The most prominent is Lula da Silva, whose conviction resulted in him being barred from seeking another term this year. Many credit the hard-charging judge with ending a culture of impunity, but others feel the probe has focused too much on Lula da Silva's leftist Workers' Party, while giving less attention to politicians on the right.
Those complaints have grown since Moro accepted a position in President-elect Jair Bolsonaro's cabinet. Lula's attorneys have already filed an appeal alleging that the appointment proves the judge's bias.
Moro said that he has no intention of running for elected office and said his work at the ministry would be "technical."
Moro at times defended Bolsonaro, saying some of the far-right politician's extreme comments had been taken out of context, but he also said the two disagree on some points, such as Bolsonaro's contention that people who occupy land in protest should be considered terrorists.
Moro rose to national prominence by cracking down on the white-color corruption, but as the head of the justice and public security ministries, he will now face a potentially thornier problem: a scourge of violent crime, often fueled by drug-trafficking gangs.
Last year, nearly 64,000 people were killed in Brazil, a record for the country that has long been the world leader in annual homicides.
Moro told reporters that he would use some of the same tools employed in Car Wash to fight organized crime, such as using task forces to investigate crimes, saying that New York had success with the practice in its fight against the mafia.
In contrast to Bolsonaro, whose rhetoric on crime often focuses on the use of police force, Moro spoke about improving data collection, using technology and imprisoning and isolating gang leaders to combat organized crime.
"A good police operation is when no one gets hurt, and the criminal goes to jail, and the police officer goes home," he said.
He also pledged to implement measures to help fight corruption and said that if wrongdoing were found in Bolsonaro's administration, the justice system would act and pursue it.
Moro said that everything he would do would be based in the law and rights. "There is no possibility that there will be a policy of discrimination against minorities".