Bolsonaro's economic team incorporates another Chicago orthodox liberal
Tuesday, November 13th 2018 - 10:42 UTC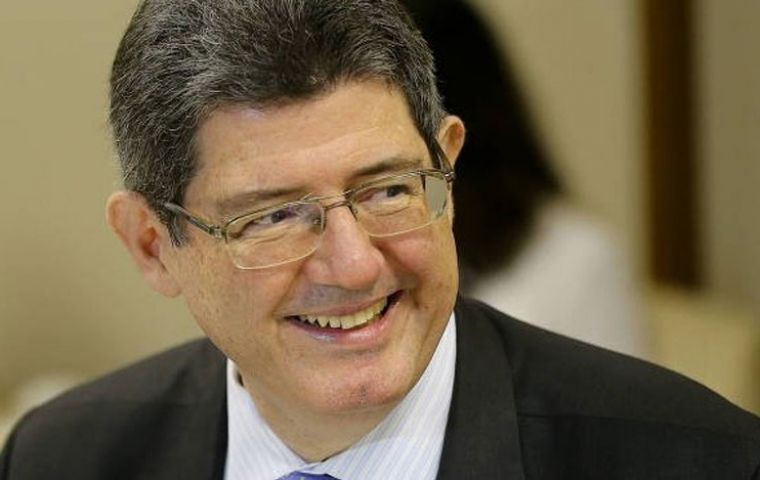 Joaquim Levy, managing director and World Bank chief financial officer, has been tapped to be the next president of Brazil's national economic and social development bank BNDES, news advanced to a column in daily O Estado de S. Paulo published on Sunday.
The columnist, who did not cite a source for the information, wrote that "it is known in the corridors of the World Bank... Levy is emptying his drawers."
Levy joined the World Bank Group in February 2016, according to the institution's website. He had previously served as Brazil's finance minister under President Dilma Rousseff, who was impeached in August of that year for illegally using money from state banks to bankroll public spending.
On Monday members of president elect Jair Bolsonaro transition team confirmed Levy had been offered the post with the purpose of achieving a great coordination with multilateral organizations such as the World Bank, the Inter American Development Bank ensuring greater development funds when the new administration takes office.
Having Levy join the Bolsonaro administration is seen as a victory for the team of future finance minister Paulo Guedes, who as a strong promoter of an open economy and liberal policies, has had clashes with the so called "military lobby" who are more supportive of nationalistic and state oriented policies, in defense of so called strategic areas and companies.
Under the guidance of Guedes, the BNDES, which with the previous Workers Party played a crucial role in backing Brazilian global companies and expanding the country's influence in Latin America and Africa through generous funding, could see its activities limited to drafting the privatization of state companies and awarding the private sector infrastructure concessions. This could also mean the long run elimination of BNDES, which is the target of prosecutors for its mismanagement of billions in many cases non recoverable dollars.
Levy as well as Guedes have completed their graduate studies in the University of Chicago, considered the cradle of liberal economics. Levy was Secretary of the Treasury with the first government of ex president Lula da Silva and ex Finance minister Antonio Palocci, and also Finance Secretary of the state of Rio do Janeiro. In 2015, invited by Dilma Rousseff he became Finance minister and during his brief time one of his first decisions was to make BNDES increase its below inflation soft loans' interest rates.
Under the current financial program BNDES is expected to return some 26.6 billion Reais (approx US$ 8,5bn) to the Treasury during 2019 as part of its restructuring debt program agreed last July. However BNDES financial director announced last week that next year the bank could be returning closer to 80bn Reais, some US$ 23bn.
If this effectively happens it would coincide with the Guedes team strategy to downgrade the bank, since the BNDES must return 416bn Reais (approx some US$ 200bn if calculated at the exchange rate of the time) and which were advanced by the Treasury between 2008 and 2014 for its aggressive soft loans, influence buying, policy with the Workers Party governments.
During those years the BNDES loaned more funds than the World Bank, Inter American Bank and the IMF put together, in support of Brazilian multinationals caught over exposed by the 2008/09 Great Recession, and to finance projects in Latin America and Africa