British tourists should not be afraid visiting Argentina, minister tells UK
Tuesday, November 13th 2018 - 12:49 UTC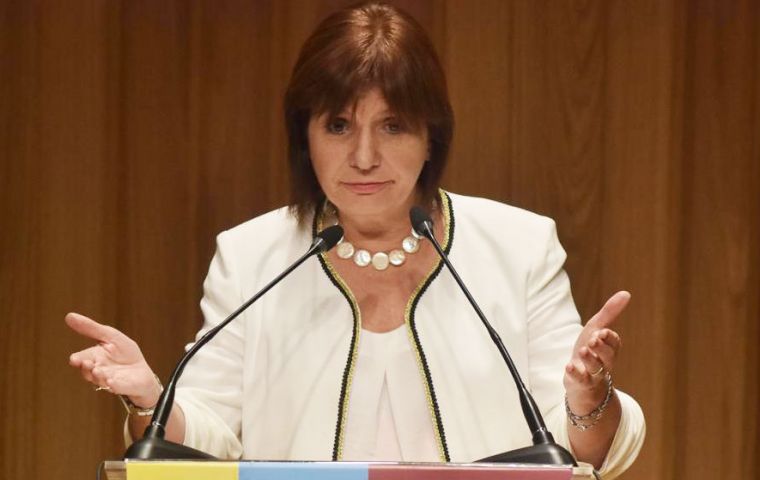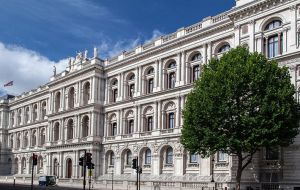 Argentine Security minister Patricia Bullrich rejected the UK's latest report on security in Argentina arguing there are "no reason for a change of the country's status" regarding possible terrorist attacks during the coming G20 leaders summit, scheduled to be hosted at the end of the month in Buenos Aires.
"We believe there are no reasons for a change of Argentina's status regarding possible terrorist attacks of which Great Britain has warned" said Bullrich following a meeting at Government House with president Mauricio Macri.
The latest report from the Foreign Office for UK citizens planning or traveling overseas warned of possible terrorist attacks in Argentina, but minister Bullrich was emphatic, "we disagree" completely.
She added "we are following the events that could happen and hopefully we expect that in the remaining days leading to the meeting, this warning will be lifted".
"Argentina is prepared and ready to guarantee" security during the G20 leaders' summit to take place in Buenos Aires between 30 November and December first.
Bullrich revealed that for over a year Argentina is working on the security of the summit with the "advice from many countries that have hosted such a significant event as the G20 in their territories".
"We are at the highest level of preparedness for this international event and we have all possible points and situations closely monitored" added the Argentine minister.
"We are well aware that the G20 history shows us there have been attempts to generate situations of violence and confrontation, but we are prepared for such scenarios", underlined the Security minister.
US president Donald Trump security planning includes a US Navy aircraft carrier, plus the special forces and secret service personnel, and equipment and backup, which are expected to be in Buenos Aires, plus an Air Force strategic contingent of some 400 personnel and four aircraft stationed during the summit time in neighboring Uruguay.