YPF faces weaker gas demand and shifts focus to Vaca Muerta shale oil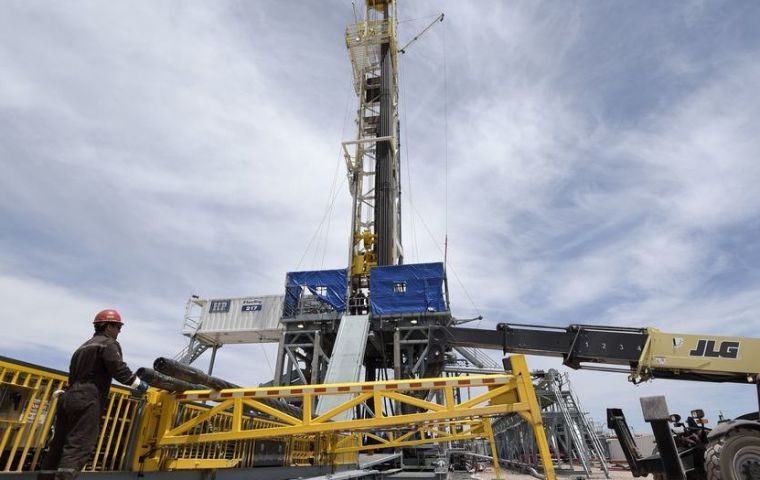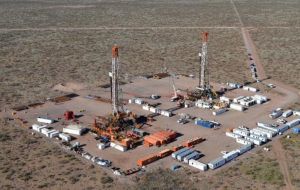 Argentina's energy company YPF said on Monday its 2018 hydrocarbon production likely will fall by 3% to 4% on the year, more than previously expected, as low natural gas demand forces it to close wells and shift its focus to Vaca Muerta shale oil.
The company had set a target of a 2% year-on-year decline in overall production in 2018, but lower-than-expected demand for gas forced it to shave the forecast, said Sergio Giorgi, vice president of strategy, business development and investor relations.
"The final value will depend on the demand for gas during the fourth quarter of this year," he said on a conference call with investors to present third-quarter results.
In the first nine months of 2018, YPF produced a total of 541,00 b/d of oil equivalent of hydrocarbons, down 3.2% from 558,800 boe/d in the year-earlier period.
The decline was led by a 25.5% plunge in output of natural gas liquids to 38,400 b/d from 51,500 b/d, and a 1.9% slip in gas production to 43.8 million cu m/d from 44.6 million cu m/d, according to the company. A 0.3% rise in oil production to 227,100 b/d from 226,500 b/d was not enough to offset the declines in gas and NGLs.
Giorgi said two factors led the gas decline. The first was that Compania Mega, which separates ethane and other liquids from gas, took a plant offline for maintenance, and the process took longer than expected. The second factor was that residential demand for heating gas fell on warming temperatures, higher gas prices and a contracting economy.
The lower demand prompted a closing of gas wells, most of them in conventional fields but also in unconventional plays, he added. Without the decline in demand, Giorgi said gas production would have gone up 3% on the year in the third quarter.
To shield its overall production from the seasonal fluctuations in gas demand, YPF is working on projects to boost sales, helping it to widen the development of Vaca Muerta, one of the world's largest shale plays. It has started exporting gas by pipeline to Chile, where it expects sales to reach 1 million to 2 million cu m/d in the short term.
The next step is to install a floating liquefaction barge in 2019 to export up to 2.5 million cu m/d of LNG, Giorgi added. In the medium term, he said YPF will expand petrochemical capacity and install a larger LNG export terminal.
"Argentina is gradually shifting from a gas importer to a gas exporter," Giorgi said.
To avoid an oversupply of gas in the short term, YPF is directing more investment to its oil production assets in Vaca Muerta, where it has two in full-scale production, Giorgi added.
It plans to go into full-scale development on three shale oil projects this year, buoyed by improving well productivity and slimming production costs in Vaca Muerta, where it is drilling longer laterals with more fracking stages.
"We are well-positioned now to launch new profitable developments," Giorgi said.
YPF's net production from the play shot up 58% to 57,500 boe/d in the third quarter from 36,300 boe/d a year earlier, according to a presentation on Monday.