Argentina's Senate approves austerity budget agreed with IMF
Thursday, November 15th 2018 - 08:42 UTC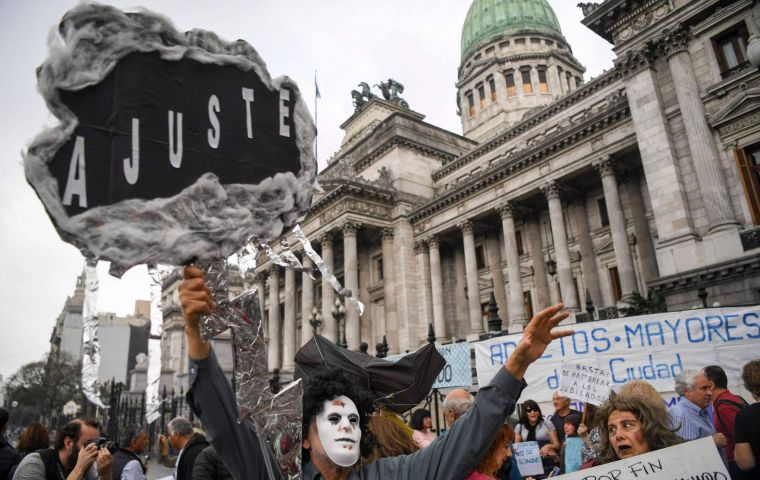 After 13 hours of debate, the Argentine Senate approved the draft Public Administration Budget for 2019 early on Thursday. The project, presented by Mauricio Macri's government, went ahead with 45 votes in favor, 24 against and just one abstention.
The initiative, which already obtained a half sanction in the Chamber of Deputies on October 24, assures Argentina of a credit for some 56,000 million dollars agreed with the IMF.
As requested by the International Monetary Fund (IMF), the project, approved in the midst of the difficult economic situation of the country and after the devaluation of the Argentine peso, foresees sharp cuts in essential expenses, such as health, education, culture, public works and housing.
Macri's project foresees contain the financial crisis with the goal of achieving the fiscal balance that will assure Argentina of the aid disbursements for 56,000 million dollars agreed with the IMF.
The budget that will govern in 2019, the last year of Macri's government, includes spending cuts of some 400,000 million pesos (about 10,000 million dollars) over the previous year in order to reduce the primary fiscal deficit to zero, which in 2017 closed at 3.9% of GDP and for 2018 it is estimated at 2.7%.
Social movements called protests in the vicinity of the Congress, but it was estimated that fewer than those of last October 24, when the draft budget was discussed in the Congress in the midst of disturbs that led even to interrupt the session.