Argentina's October CPI 5.4% and 45.9% in twelve months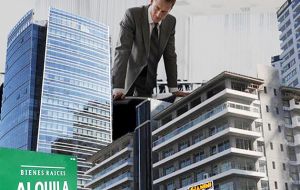 Argentina's Consumer Price Index, CPI, increased 5.4% in October, and 39.5% in the last ten months, and 45.9% in twelve months, according to the latest report from the country's stats office, Indec. The items with the highest were Housing, 8.8%, followed by Transport, 7.6% while Food and Beverage, 5.9%.
Despite the increase, Argentine government officials are encouraged since it was 1,1 percentage point less than in September (6.5%), and believe represents the beginning of a decreasing tendency as reforms and the new budget are implemented.
In effect the November tendency indicates that inflation should reach 3.2%, but despite this the overall annual consumer prices index in 2018 will be very close to 50%, the highest since 1991.
That was the second year of President Carlos Menem presidency when inflation reached 84%, while in 2002, when the Argentine default and melting of the economy the CPI jumped to 40.9%.
Likewise in 2014 under ex president Cristina Fernandez Kirchner and with the Indec office intervened and controlled by loyal militant officials, inflation was 23.9%. However that same year the so called Congress index, reached 38.5% and the City of Buenos Aires stats office reported 41%.
Two years later, the first of incoming president Mauricio Macri and with Indec revamped with technical staff the consumers price index reached 40.9%.