Ocean Infinity will charge for finding the submarine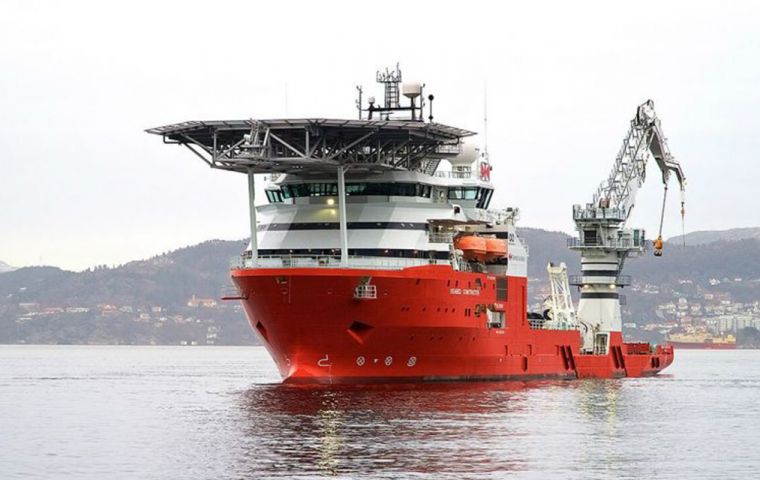 The US ship operator company that found the remains of ARA San Juan, Ocean Infinity on Thursday will receive USD 7,500,000, as indicated in the contract signed with the Argentine State.
The contract has the peculiarity that the US company would not receive any remuneration if the search operation did not yield any results in the search of the Argentine Navy submarine and that it would last 100 days.
As a matter of urgency, Argentina did not resort to a call for bids and signed with Ocean Infinity following the intervention of the Technical Advisory Committee of the Procurement Process and of an Evaluation Commission of Contracts of the Argentine Navy.
The company operated the Norwegian ship Seabed Constructor, responsible for locating, by means of submarine probes, an object that later was identified as the submarine disappeared in November of 2017.
It was taken into account that the equipment that Ocean Infinity would use was its own and had an extensive track record in the market of seabed search activities, among which counts the unsuccessful search for the plane of Malaysia Airlines Flight 370, disappeared in 2014.
There were two companies that showed up to compete against the Argentine Navy, the North American company and Aquatic Electronic Systems (SEA), of the Venezuelan Hugo Marino.