G20 summit in Buenos Aires City: Security minister suggests residents leave the city over the long weekend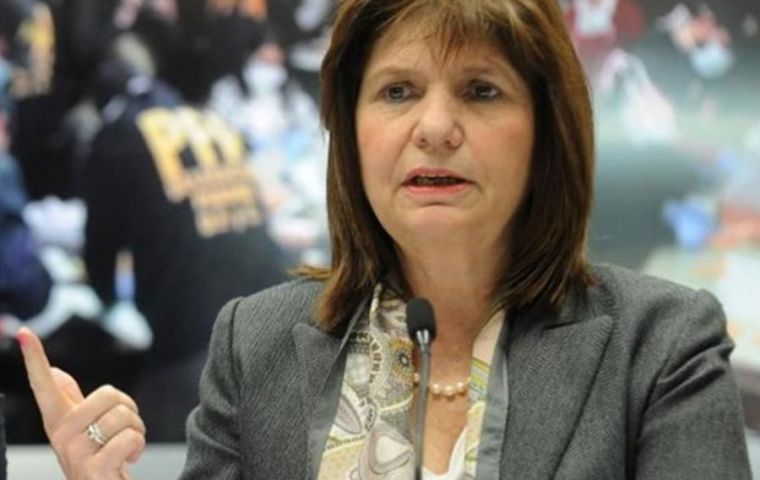 Argentine Security Minister Patricia Bullrich has warned Buenos Aires City residents that the staging of the G20 Leaders Summit at the turn of the month will make things very "complicated" in the City, telling residents they should use the long weekend to leave Buenos Aires for a few days.
Last week, the government ruled that Friday, November 30, would be a national holiday, given the efforts being undertaken to welcome more than 25 world leaders to the nation's capital for the historic event. The G20 Leaders Summit in Buenos Aires, this coming November 30 and December 1, will be the first time the event has been held in time in Latin America.
Among the world leaders expected to attend are US President Donald Trump, Russian President Vladimir Putin and Chinese Premier Xi Jinping, as well as German Chancellor Angela Merkel, British Prime Minister Theresa May and French President Emmanuel Macron.
Given the huge security operation the event requires, Bullrich had a very specific piece of advice for citizens living in the federal capital.
"Our recommendation is that they use the long weekend to leave [the City and] that they leave on Thursday, because the City will be very complicated," she told local media saying that various security operations would be carried out over the whole weekend.
"There will be many closed areas, because the security measures are very strong and because if violence arrives, the decisions we are going to make will be immediate. Because we will not allow it," she added.
"We are fully prepared, we have been working with the G20 for more than a year. We know that the G20 can generate spaces of extreme violence and situations of chaos and overflow," said the minister.
She said there would be zero tolerance for anyone committing violent acts.