Another Chilean salmon producer bound for Chinese buyover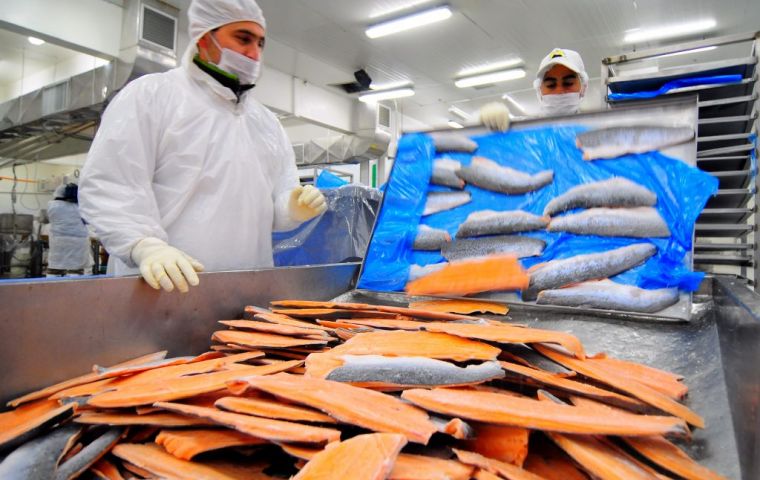 A buyover deal of Chilean salmon producer and exporter Australis by Chinese company Joyvio, subsidiary of Legend Holdings and parent of Lenovo, is close to being finalized, it was announced Tuesday.
If completed, 25% of the Chilean salmon industry, worth 5 billion US dollars annually according to the DataSalmon consulting firm, will be in Asian hands.
Legend Holdings Corporation CEO Zhu Linan pointed out the industry's value was behind the Australis acquisition drive in addition to the limited number of salmon breeding centers in the world and how difficult it is to obtain licenses.
Salmon shipments to Asia have doubled in 2018, compared to the previous year, boosted by the purchase of Salmones Magallanes by AquaChile and of Friosur by Agrosuper and are expected to stay on the upward path if Joyvio finally materializes the acquisition of Australis.
Australis stock has gone up 26.43% since Joyvio's interest in the buyover was announced, it was reported.