Khashoggi syndrome: Crude prices at their lowest since 2017; fears of further market volatility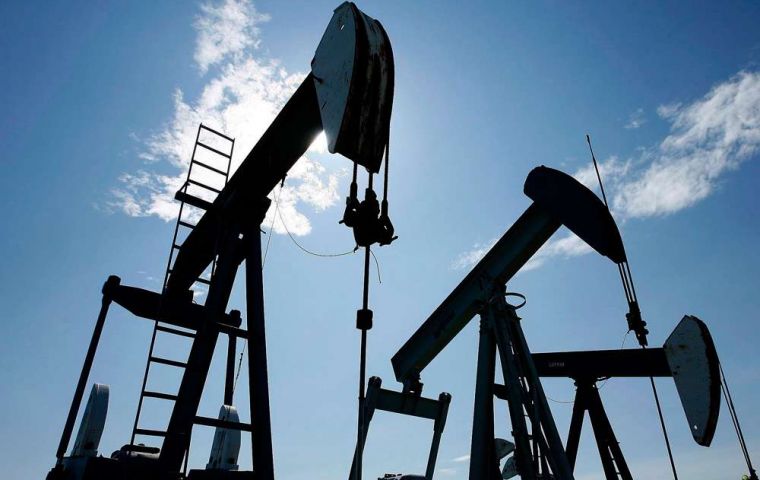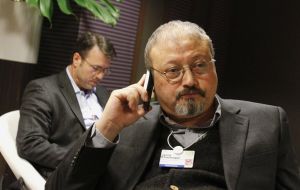 Crude prices hit their lowest level since 2017 on Tuesday, sliding further into a bear market after President Donald Trump signaled the US would not punish Saudi Arabia, the world's largest oil exporter, over the killing of Washington Post journalist Jamal Khashoggi in its Istanbul consulate.
West Texas Intermediate fell 7% to US$ 53.42 per barrel, while the international benchmark Brent shed 7.4% to US$ 62.48 a barrel. Saudi Arabia is expected to play a vital role in maintaining global oil supply as US sanctions against Iran kick in.
In a statement Tuesday afternoon, Trump said the US would stand by the kingdom even after the CIA concluded Saudi Crown Prince Mohammed bin Salman ordered the killing of Khashoggi.
The resumed sell-off also came amid a sharp fall in global equities, with all three major US indices wiping out 2018 gains on Tuesday.
Oil had been holding close to multi-year highs in recent months following President Donald Trump's withdrawal from the Iran nuclear deal, a move that reinstated sanctions against Tehran's crude exports.
Iran's oil shipments have plunged by more than a third since the announcement, and analysts have estimated more than a million barrels per day would roll off the market by the first quarter of 2019.
But prices have eased by nearly a quarter from recent peaks after the Trump administration earlier this month granted temporary waivers to eight countries — China, India Turkey, South Korea, Italy, Greece, Japan and Taiwan.
The waivers are still stricter than under the Obama administration, which made exceptions for 20 countries and asked for them to reduce Iranian crude imports by a fifth every 180 days. The Trump administration, on the other hand, has demanded at least two cut imports to zero "within weeks" and that the others reduce at a faster rate than before.
Early Tuesday, International Energy Agency executive director Fatih Birol said that volatility within the energy sector could be just beginning
"We are entering an unprecedented period of uncertainty in oil markets," he said at a conference in Norway. Earlier this year, the IEA warned Trump's sanctions against Iran could make maintaining global supply "very challenging."
OPEC is scheduled to discuss coordinated output levels at a meeting next month.