US Senators question Russian candidate to be elected head of Interpol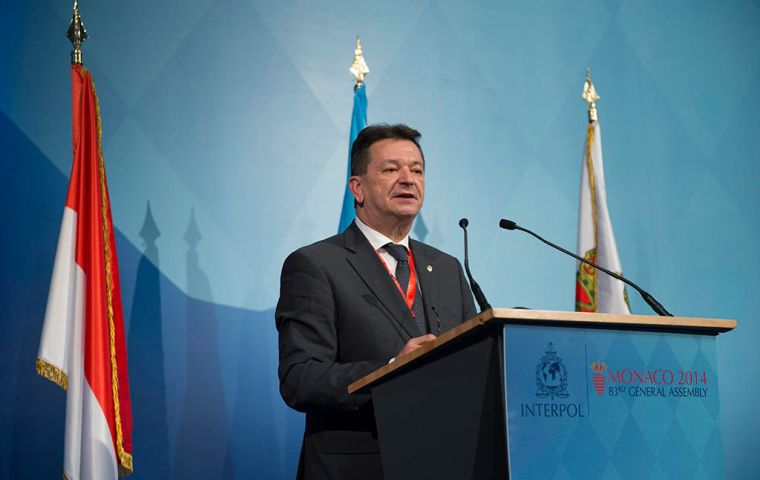 A letter from some US senators who seek to block the Russian candidate Alexander Prokopchuk from being elected as Interpol chief is an obvious example of exerting undue pressure and election meddling, Russian Presidential Spokesman Dmitry Peskov told reporters on Tuesday.
According to the Kremlin spokesman, this move by US lawmakers can certainly be regarded as undue pressure.
"This is probably some kind of meddling in the electoral process, in elections to an international organization. How else can that be seen? Here, this is a clear manifestation (of meddling)," he noted.
"Nevertheless, the elections will take place, so let's wait for the results," Peskov concluded.
On Monday, a group of US senators from both parties made public an open letter to US President Donald Trump, asking him to influence members of the Interpol General Assembly in order to prevent Russian national Alexander Prokopchuk from becoming the new Interpol head.
In August, US senators put forward an initiative to limit Russia's right to use the mechanism of Interpol's so-called Red Notices (putting individuals on an international wanted list), accusing Russia of taking advantage of that opportunity. The senators asserted at that time that the individuals wanted by Interpol at Russia's request should not be restricted from entering the US and should not be denied political asylum.
Former Interpol chief, Meng Hongwei, resigned in October after being detained in China on suspicion of corruption.
Moscow hopes that Russian candidate Alexander Prokopchuk will win the elections scheduled to be held on Wednesday, November 21. He served as the head of Interpol's National Central Bureau at the Russian Interior Ministry since 2006 and the Vice President of the International Criminal Police Organization (Interpol) since 2016.