May and Macri will announce the Falklands' second commercial flight with a stopover in Cordoba, insists Ambito
Friday, November 23rd 2018 - 08:59 UTC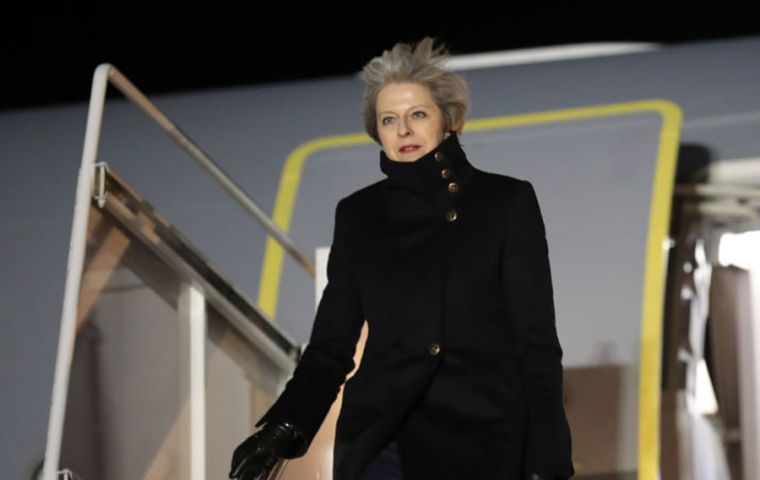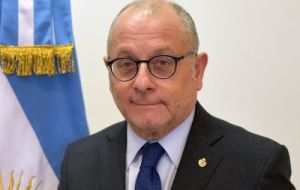 The Argentine financial newspaper Ambito Financiero is insisting with its version of the agreement reached on the second commercial flight of the Falklands to the region, which is anticipates will be formally announced by president Mauricio Macri and UK Prime Minister Theresa May when they meet next 30 November in Buenos Aires in the sidelines of the G20 leaders' summit.
The newspaper reiterates that the second flight between Sao Paulo in Brazil and the Falkland Islands, with operator Latam Brazil will in effect have a stopover in the city of Cordoba in central Argentina.
Ambito points out that Argentine foreign minister Jorge Faurie has announced that Mrs. May plans to arrive in Argentina a few hours before the G20 meeting on Friday 30 November and the two leaders (May and Macri) will meet "sometime during that Friday".
As to the new flight between the Falklands and the region, Faurie said it will be undertaken in the framework of the air connectivity issues agreement signed with the UK in 1999, and under the sovereignty (dispute) umbrella.
"The Macri and May administrations have been working since last February in the understanding, and both countries have sounded airlines in the Mercosur area to see if there was a commercial interest besides technical availability". The foreign ministry said officially there is no confirmation, only that negotiations are ongoing.
But Ambito insists that Latam Brazil will be operating an Airbus 320, which will fly directly once a week from Sao Paulo to Mount Pleasant Complex in the Falklands. On the third Wednesday of the month it will stopover in Cordoba at the Taravella hub, and similarly in the return trip to Brazil a week later.
This is a similar agreement to the one currently in operation, weekly, between Punta Arenas, extreme south of Chile and MPC, plus a once a month stopover in Rio Gallegos on both ways.