New long-necked dinosaur species identified in southern Brazil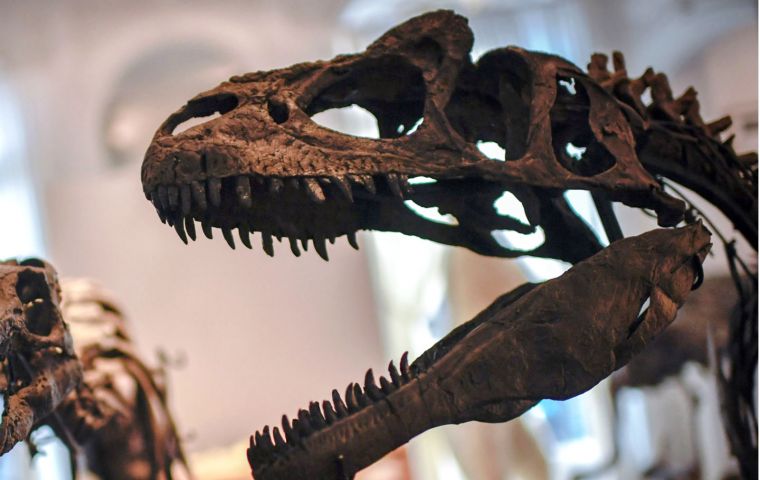 Scientists Wednesday announced they were able to determine dinosaur skeletons found five years ago belonged to the oldest long-necked dinosaur in Brazil, which was previously unidentified.
Researchers from the University of Sao Paulo (USP) and the Federal University of Santa Maria (UFSM) believe this species had a neck which was about 11/12 feet long (3/3.5 metres).
They reached that conclusion after analyzing three complete fossilized skeletons, according to their study, published in the latest edition of the scientific journal Biology Letters.
The new dinosaur, from the species of the sauropods, has been named "Macrocollum itaquii," the article stated.
The fossilized skeletons were removed in 2013 from Triassic rocks in Agudo, a municipality in the interior of Rio Grande do Sul, Brazil's southernmost state, boundaringm Argentina and Uruguay.
The long neck places the "Macrocollum itaquii" in the same group of sauropodomorph dinosaurs alongside the Brachiosaurus and Apatosaurus.