New Zealand promotes trade and farm expertise with Argentina and Uruguay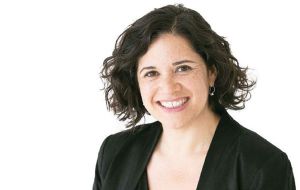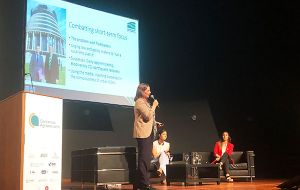 Farmers, dairy product manufacturers and trade representatives in Uruguay and Argentina are hearing a New Zealand take on current agricultural issues this week.
Federated Farmers of NZ president Katie Milne is engaged in a busy schedule of speaking and meeting engagements in Montevideo and Buenos Aires in a program put together by the Ministry for Primary Industries (MPI), the Ministry of Foreign Affairs and Trade, and New Zealand's Ambassador to Argentina, Paraguay and Uruguay, Raylene Liufalani.
Milne's engagements in Uruguay included giving an address to a conference with the theme 'Social innovation for a country with agricultural conscience', a meeting with Uruguay's Minister for Agriculture and Livestock, Enzo Benech, and visiting the PGG Wrightson Pas Research Centre to witness their operations in Latin America.
At the Argentine Congress which included a Q&A session with Argentine Deputies and Senators, Katie's topics include future farming challenges, the importance of co-operatives in NZ agriculture (dairy in particular) and the role of women in rural communities.
Among other events, she will also have discussions with CIL (Argentina's dairy industry body) and speak at a symposium of La Serenisima, a dairy product maker with more than 5000 employees and annual revenue of more than NZ$2 billion.
During her visit she will also meet Uruguayan and Argentine farmers, including her counterparts, to hear first-hand the challenges they are facing in the region.
While New Zealand has a much higher level of trade with Asian nations that those in Latin America, the latter is seen as offering significant opportunities – especially with Chile and Peru being signatories to the CPTPP. New Zealand is also exploring deeper trade engagement with Mercosur (Argentina, Brazil, Paraguay and Uruguay).
With Argentina and Uruguay, New Zealand has a long history of agricultural cooperation, including advocacy for freeing up global agricultural trade and promoting sustainable agricultural production. Kiwis work together on global issues such as protecting Antarctica and the Southern Ocean, international security challenges and climate change solutions.
According to Statistics NZ, in the year to September 2017, New Zealand gained export revenues from goods and services to Argentina of US$ 134 million (with imports from Argentina at US$ 222.6m). Figures for Uruguay for the same period were US$ 27.6m and US$ 8.9m.
People to people links are strong and growing as a result of the direct Air New Zealand flight between Auckland and Buenos Aires. 1000 young Argentines and 200 young Uruguayans travel to New Zealand each year under the Working Holiday Scheme with many working on New Zealand farms, and 22,000 Argentines visited New Zealand last year - the largest source of tourists from Latin America.