Gibraltar Territorial Waters remain protected against illegal fishing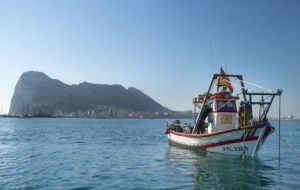 The Government of Gibraltar wishes to counter the untrue claims that there has been an agreement to allow the breaking of the Rock's marine protection laws by commercial fishermen. There is absolutely no truth to these claims.
To clarify, the Memorandums of Understanding that Gibraltar agreed with Spain only make two references to fishing. One relates to discussion of fishing activities, and this is entirely in keeping with Gibraltar's policy that has been firmly in place since 2012.
The second is in relation to cooperation for the enforcement of Gibraltar's criminal law.
"Gibraltar is proud that our British Gibraltar Territorial Waters (BGTW) are a marine protected area. We will defend this status against illegal fishing in accordance with both our own and with EU laws".
Enforcement of the criminal law of Gibraltar is a matter for the Royal Gibraltar Police.