Corbyn-supportive AMLO sworn in as Mexico's president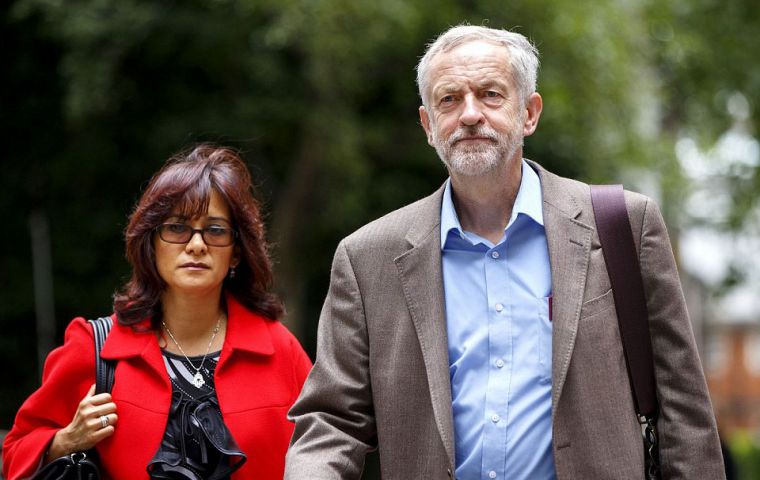 Andres Manuel Lopez Obrador has been sworn in as Mexico's new president, after his landslide win in July. The 65-year old AMLO, as he is more commonly referred to, is starting his six-year term with a promise to end corruption, poverty and extreme violence.
"I swear to defend the constitution of the United Mexican States and its laws, and faithfully and patriotically discharge the duties of President of the Republic that the people have entrusted me with," Lopez Obrador pledged before Congress on Saturday.
Obrador enjoys at least 56 percent approval ratings, a stark contrast with his predecessor, Enrique Peña Nieto, who is leaving office with only 28 percent approval.
Pena Nieto's administration leaves the trail of a 12-year "war on drugs" that has claimed over 200,000 lives and left over 37,000 people missing.
The new leftist president, who was Mexico City's mayor before running three times for the presidency, promised during his campaign to put an end to violence and send soldiers back home.
"I understand you can't fight violence with more violence; to put out fire with fire," he said during the campaign.
He also voiced his support for the United Kingdom Labour Party's Jeremy Corbyn to become the next British prime minister.
AMLO referred to Corbyn as "my eternal friend," during a gathering of high-profile friends at López Obrador's ranch in Palenque, Chiapas, the day before.
López Obrador posted a video on social media of him, in which he appears with Corbyn, Cuban singer Silvio Rodríguez and Miguel Ángel Revilla, president of the Spanish autonomous community of Cantabria.
". . . We're Hispanic but we have good relations with all the people and all the nations of the world and we especially have a very good relationship with the planet's progressive movements," AMLO said.
"We have a very good relationship with the United Kingdom labour movement, we identify with each other because progressive governments, democratic governments respect migrants and respect the right that all human beings have to seek a [better] life, that's the principle of human rights," López Obrador continued.
"Those from Latin America, the Caribbean, the United Kingdom, are our brothers and now the English people will have the opportunity – I hope, I want it with all my heart, with all my soul – to have a prime minister like Corbyn," López Obrador said.
"I don't know what the laws are, I'm not yet formally the president of Mexico, I won't be the constitutional president until tomorrow, that's why I dare to say these things," he said Friday.
Corbyn, who lost the 2017 general election to Prime Minister Theresa May, is attending López Obrador's formal swearing-in ceremony today along with 400 foreign guests including 20 heads of state.
A United Kingdom Labour Party statement issued from London said that López Obrador "faces huge challenges in his mission of transforming Mexico, but Jeremy hopes his election will offer Mexico's poor and powerless a real voice and a break with the failures and injustices of the past."