Oil prices in November slide 20%, the weakest month in more than ten years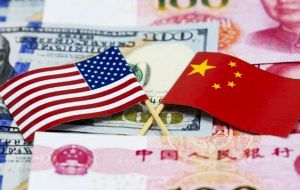 Oil prices edged lower on Friday due to concerns of oversupply and a strong dollar. The two benchmarks, North Sea Brent LCOc1 and U.S. crude CLc1, still have had their weakest month in more than 10 years in November, losing more than 20% as global supply has outstripped demand.
Front-month Brent futures fell 80 cents, or 1.3%, to settle at US$ 58.71 a barrel, ahead of expiry. The more active February Brent crude futures LCOG9 lost 45 cents to settle at US$ 59.46 a barrel. U.S. crude CLc1 dropped 52 cents, or 1%, to US$ 50.93 a barrel.
Oil prices also came under pressure as the dollar rose against a basket of currencies as investors hoped that the United States and China would come to an agreement over trade talks.
A stronger dollar makes greenback-denominated oil more expensive for holders of other currencies.
Prices pared losses from session lows after Bloomberg reported OPEC's advisory committee suggested decreasing production by 1.3 million barrels per day from last month's levels, traders said.
"Oil prices bounced back late in the day on Friday on reports that the OPEC committee had suggested a 1.3 million barrel per day cut from the October level," said Fawad Razaqzada, market analyst at futures brokerage Forex.com.
"The pressure has certainly been building as prices continued to fall amid ongoing concerns over excessive supply and lower demand growth ... If no action is taken, oil prices could certainly drop further, while a production cut should lead to a sizeable rebound for these severely oversold levels."
Before the OPEC meeting in Vienna, the world's top three producers - the United States, Russia and Saudi Arabia - will be part of a meeting this weekend of the Group of 20 industrialized nations in Buenos Aires, Argentina.
Russia's energy minister Alexander Novak will meet his Saudi counterpart at the G20 summit in Argentina and discuss an oil output reduction in 2019, RIA news agency cited Novak as saying.
He was also reported to have said that Russia's 2019 oil output is expected at the same level as this year but could be adjusted, depending on a deal between OPEC and non-OPEC members.