UN Remarks to G20 session on Climate and Sustainable Development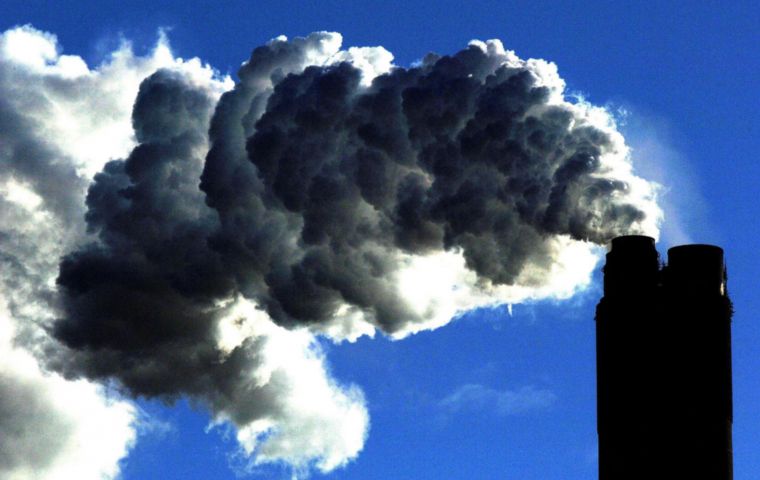 In order to accomplish the 2030 Sustainable Development agenda, United Nations consider the big trouble in relation to climate change the world is suffering. UN Secretary General Antonio Guterres remarks to G20 session on Climate and Sustainable Development as an advice on the "greatest threat to human security and sustainable development and that climate change is still running faster than we are".
In framework of the G20 summit occurring in Buenos Aires, Argentina, UN published a communicate in wich Guterres "applaud those countries demonstrating the economic feasibility of climate action. Let us reflect the true cost of pollution by promoting carbon pricing, investing in renewable energy and eliminating fossil fuel subsidies".
The recent Special Report by the Intergovernmental Panel on Climate Change informs that the planet has little time remaining to limit global temperature rise to the Paris Agreement target of 1.5 degrees Celsius. If we miss the window, we face runaway climate change with irreversible impacts.
The UN Environment Emissions Gap Report finds that most G20 economies are not on track to fulfil their Paris pledges on time. And even if they hit their targets, the world will still heat up by 3 degrees Celsius before the end of the century. So, countries "need to fulfil their pledges and raise their ambition", UN advised.
This also includes, together with the private sector, mobilizing $100 billion dollars a year for mitigation and adaptation in developing countries.
"The green economy is becoming the most competitive and the most profitable technology on our side", Guterres said.
"We have two opportunities in the coming year. First is next week's Conference of Parties to the climate change convention in Katowice. Countries must adopt the Paris Agreement Work Programme and then, the second opportunity will be to raise ambition in the Climate Summit that I've convened next September in New York".
Guterres appeal to send a powerful signal to the world that strong economic growth and limiting carbon emissions are possible and compatible. "This is how we will fulfil the promise of the 2030 Agenda".