Uruguay rejects Peruvian ex-president Alan García's asylum petition
Monday, December 3rd 2018 - 15:24 UTC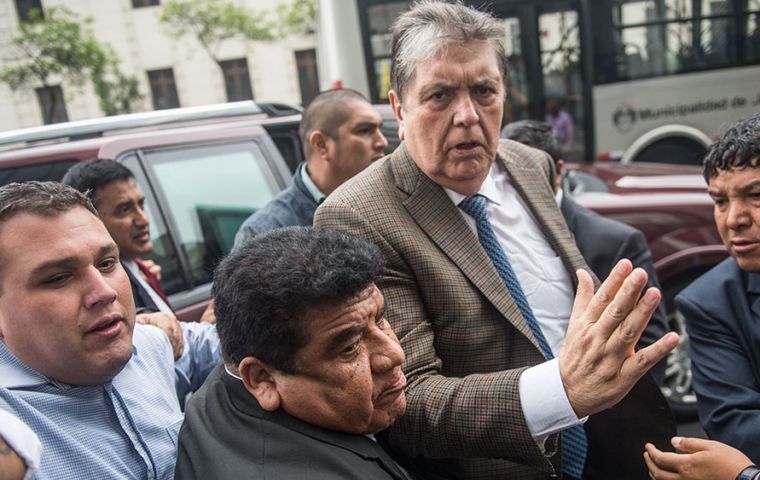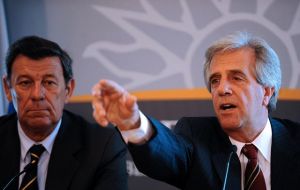 Uruguay's President, Tabaré Vázquez announced Monday along with Uruguayan Foreign Minister Rodolfo Nin Novoa that Peruvian former president Alan García will not receive political asylum. The rejection of the request is due to the fact that in Peru "the three powers of the State operate" freely, said Vázquez.
In a press conference after a Council of Ministers, the Uruguayan president said that he took into account, when making a final decision on the request for asylum, that the former Peruvian president is being investigated for alleged economic crimes, referring to the alleged US $ 100,000 payment from the Odebrecht construction company for a conference he gave in Brazil and for irregularities in the award of a contract for the construction of the first metro line in Lima.
Foreign Minister Nin Novoa cited Article 3 of the Caracas Convention of 1954, which states that "it is not lawful" to grant asylum to persons who, at the time of requesting it, are being prosecuted for common crimes or have been indicted by them.
Vazquez said that political opinions were abandoned in the rejection of the asylum request and more than "1,000 sheets" with information on the cause sent by the government of Peruvian President Martin Vizarra were studied. "We carried out a deep study of the situation" with the Foreign Ministry, said the Uruguayan president.
According to Peruvian press, García, investigated by the Peruvian Justice, retired this morning shortly before the Vázquez conference in his private car from the residence of the Uruguayan ambassador in Lima, Carlos Barros.
García lived for 15 days there because the authorities of his country had announced the closing of borders for him during 18 months.
The Office of the Prosecutor is investigating bribes totaling more than US $ 24 million that Odebrecht has acknowledged having paid to successive Peruvian governments between 2005 and 2016.