Benchmark emerging-market stocks index waiting for Brazil's Bolsonaro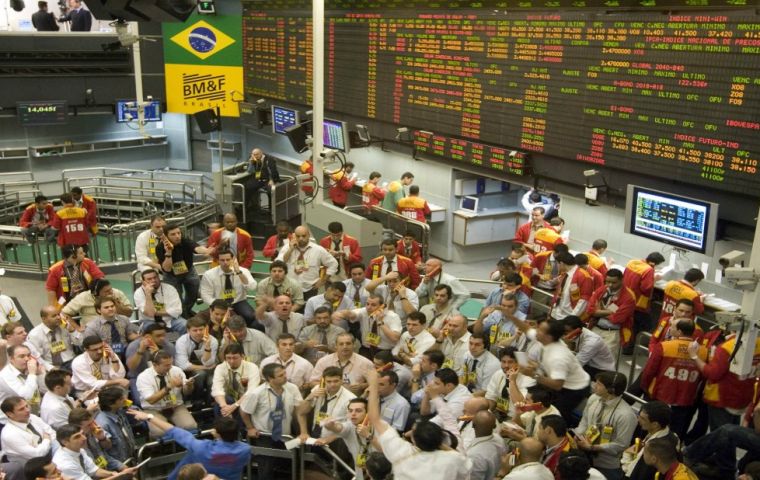 Brazil's presence in the benchmark emerging-market stock index could rise again should incoming President Jair Bolsonaro deliver on his promises to shore up the finances of Latin America's largest economy, according to MSCI Inc chief executive Henry Fernandez.
Brazil's weighting fell by half during the past decade as a nationwide graft scandal engulfed former president Lula da Silva and stocks tumbled amid the worst recession in a century. Now, as Bolsonaro steers a market-friendly path, stocks are on a roll: the Ibovespa equity index jumped 18% this year.
A larger weighting could potentially lure foreign-investor inflows from passive funds that are obliged to mimic the gauge.
"There's space for a catch-up, definitely," said Fernandez, 60, a former Morgan Stanley banker who founded MSCI two decades ago. "For that to happen, the country has to put its finances in order," he said, adding that Brazil has a sophisticated market but still struggles with bureaucracy, regulation and corruption.
With fiscal accounts on a healthier and sustainable path, the government – if not Bolsonaro's, then the next – could focus on other steps that would make the equity market more relevant, Fernandez said.
Among the priorities: Casting off laws that restrict locals from investing abroad and complex rules that prevent companies from being more productive and profitable.
Brazil accounted for 16.8% of MSCI's developing-markets index at the end of 2009, when it was expanding at about 5% per year. Its weighting now stands at just 6.8%. Fernandez declined to say how high that could go or to estimate future inflows.
China's gain accounted for most of Brazil's loss. The world's No 2 economy now makes up 30.3% of the index. Ten years ago, it was equivalent to Brazil, with about 16%.
The MSCI global indexes, which served as a benchmark to US$ 14.8tn in assets as of the second quarter, have been calculated since 1969, 29 years before the company was formed. There's room for Brazil's markets to expand in other areas, said Fernandez, who was born in Mexico, raised in Nicaragua and educated in the US.
MSCI is seeking to encourage new local exchange-traded funds to track both Brazilian and foreign indexes. The firm is also studying how to design a Brazilian equities futures index and says there is room down the road to create fixed income benchmarks focused on specific strategies, known as smart beta investing. Another big bet are ESG indexes, composed of companies that meet environmental, social and governance metrics established by MSCI.