Brazil increasing ethanol capacity because of depressed global sugar prices
Tuesday, December 4th 2018 - 09:04 UTC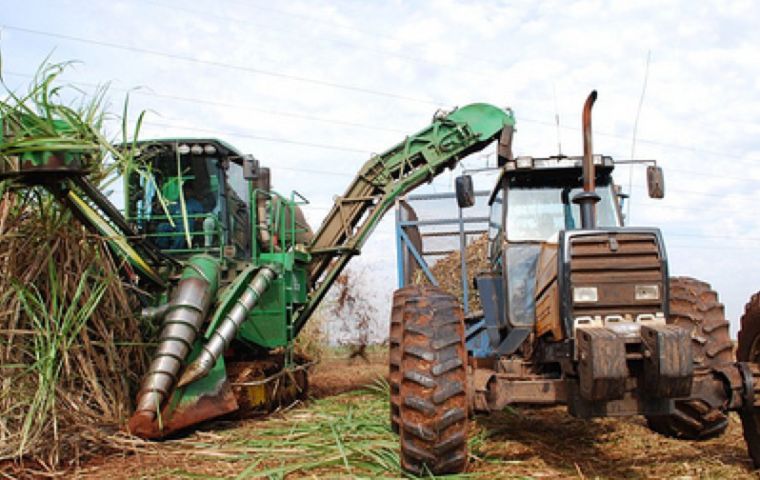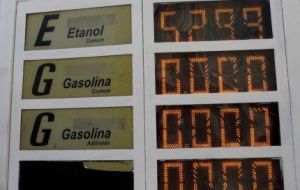 Brazilian sugar companies are increasing their capacity to produce ethanol in the face of depressed global sugar prices and government policies expected to boost demand for the biofuel. A shift to ethanol in the 2018-19 season slashed Brazil's sugar output by 9 million tons to a 12-year low and more switching to the biofuel next season could help to wipe out a global surplus weighing on sugar prices.
Brazil could also lose its crown as the world's biggest sugar producer to India for the first time in 16 years, according to the U.S. Department of Agriculture.
For Brazilian sugar cane processors, switching to ethanol has proved an attractive trade-off as the increased focus on the biofuel partly shielded mills from a plunge in global sugar prices in September to their lowest since 2008.
Biosev, Brazil's second largest cane processor, said it was installing distillation columns at two plants in the Mato Grosso do Sul cluster to give the mills the option of using 90% of their cane for ethanol, up from 50% now.
Brazil first rolled out policies to use more biofuels in 1975 after OPEC's supply embargo drove up oil prices. So-called flex-fuel cars that run on pure ethanol or a gasoline-ethanol blend now make up 80% of Brazil's light vehicle fleet.
In a new push, the government this year approved a program called RenovaBio that mandates fuel distributors to gradually increase the amount of biofuels they sell from 2020.
Brazil's Ministry of Mines and Energy expects RenovaBio to push demand to 47.1 billion liters in 2028 from 26.7 billion in 2018, helping Brazil's ethanol industry recover from years of competition with subsidized gasoline prices.
The global market could also offer opportunities for Brazilian ethanol producers as countries look for ways to reduce their carbon footprint, including China, which is rolling out the use of ethanol in fuel nationwide by 2020.
This season, Brazilian mills earmarked 64% of cane to ethanol as domestic sales surged by some 40% due to high gasoline prices in Brazil, the world's fourth largest consumer of transportation fuel.
Many mills can already churn out sugar or ethanol, with some flexibility on the mix. The firms investing in distillation columns hope the reconfigurations will give them the scope to produce even more ethanol if prices remain attractive.
Brazil's dramatic switch to ethanol this season slashed its sugar production by 20% and, if ethanol remains attractive next season, mills could allocate more cane to the biofuel.
The U.S. Department of Agriculture and the International Sugar Organization both expect India to eclipse Brazil in 2018-19 as the world's largest sugar producer.