Japanese mountaineer aged 86 ready to take on Aconcagua again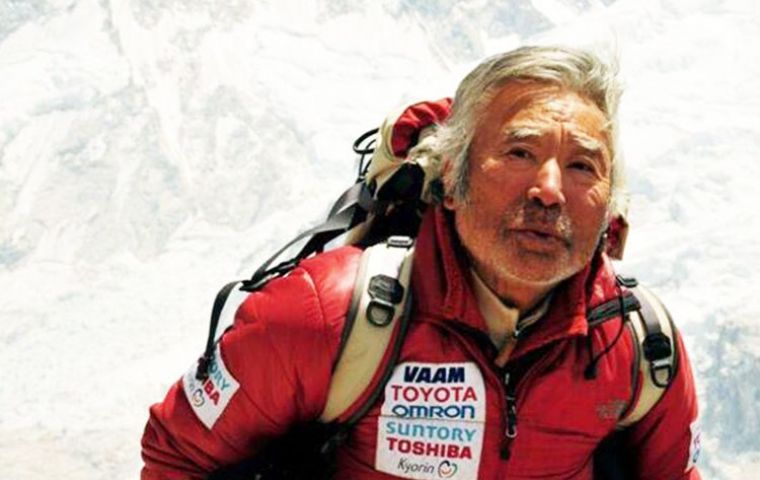 Yuichiro Miura, an 86 year old mountain climber from Japan, Monday promised to 'hang on to the last' in a bid to climb Argentina's Mount Aconcagua in January.
"I'll hang on to the last, and it would be perfect if I reach the summit," Miura said during a press conference in told a news conference in Tokyo.
He said he plans to ski down from near the top if he succeeds in climbing the 6,962-meter mountain.
The top of the Aconcagua is not new to Miura, who made it there 33 years ago. Among the world's so-called seven summits, it was the last mountain for him to ski down.
"The magnificent scenery is one attraction," Miura said. "One of the hardest parts will be the fragile slope near the end of the planned ski route," he added.
"I want to overcome difficulties with support from people who have offered help," said Miura. A doctor will accompany him, as he has an irregular heartbeat.
In May 2013, Miura became the oldest person to scale Mount Everest, at the age of 80. He reached the summit of the world's highest mountain in 2003 at age 70 and again in 2008 at 75. His 2013 climb came after he was seriously injured in a skiing accident four years earlier and underwent repeated heart surgery for an irregular condition.