Bolivia's electoral court allows Evo to seek reelection despite 21F referendum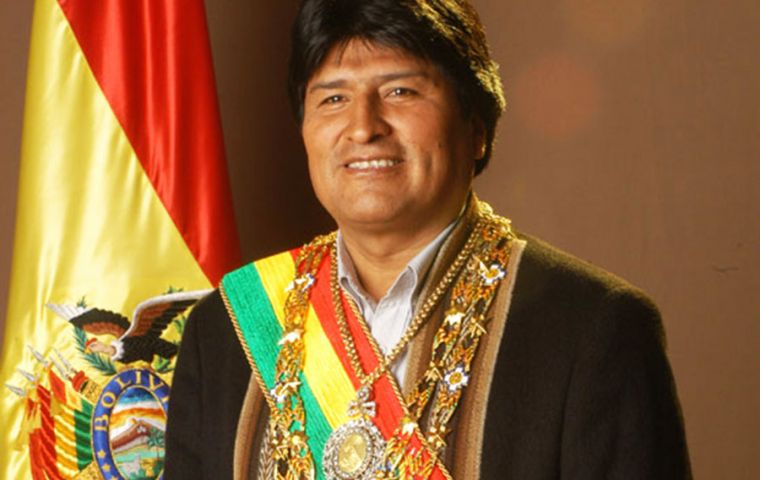 Bolivia's Supreme Electoral Court (TSE) Tuesday ruled by 3 votes to 2 that incumbent President Evo Morales and Vice-president Álvaro García Linera were allowed to run at the Movement to Socialism (MAS)'s primary elections to be held on January 27, 2019, where candidates for December's general elections are to be picked.
The TSE called for a full emergency meeting to discuss the nomination of candidates and announced their decision four days before the deadline.
Without taking questions, TSE Chief Justice María Eugenia Choque read out Administrative Resolution 645 whereby Morales and Garcia Linera are fully qualified.
TSE Deputy Chief Justice Antonio Costas and Justice Dunia Sandoval were the two dissenting votes. "I have turned in my dissenting opinion because I have been part of the administration of the 2016 Constitutional Referendum that comes into conflict with the court's ruling, and the two norms contradict each other," said Costas.
Besides Choque, Justices Idelfonso Mamani and Lucy Cruz endorsed Evi's candidacy.
Bolivia's Constitution of 2009 limits the number of times a sitting president can seek reelection. Morales tried to circumvene that restriction by calling for a referendum on February 21, 2016, but the nays took 51.3% of the votes.
Since then, the movement opposing Morales' struggle to find his way around the law to stay in power are known as the 21F. They were marching Tuesday evening to the TSE to voice their rejection to the ruling.