Brazil's oil and gas output rose strongly in October after five flat months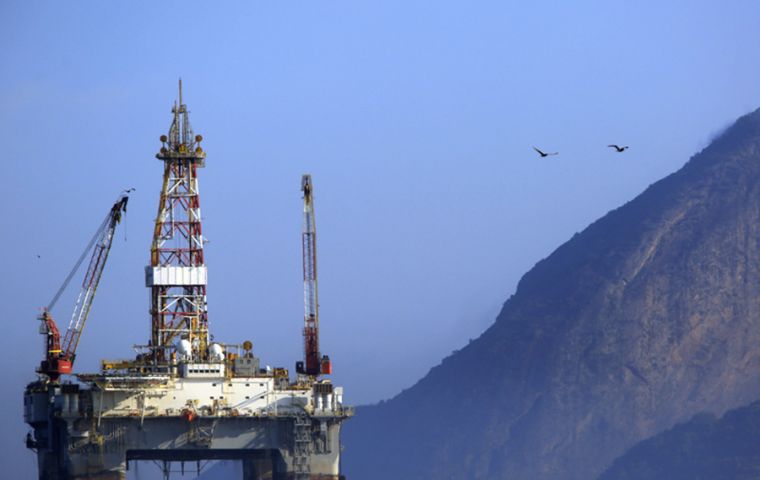 Brazil's domestic crude oil output rose for the first time in five months in October as production from the subsalt region continued to grow and fewer floating production units were idled by maintenance shutdowns during the month.
Oil production averaged 2.614 million b/d in October, jumping 5.2% from 2.486 million b/d in September, Brazil's National Petroleum Agency, ANP, reported. October's output, however, was down 0.5% from 2.627 million b/d in October 2017, the ANP said.

Crude output finally started to show results from the startup of four new floating production, storage and offloading vessels installed earlier this year as maintenance shutdowns at subsalt fields by state-led producer Petrobras started to ease.

The FPSO overhauls peaked in the third quarter, with the number of vessels temporarily shuttered expected to fall dramatically in the final quarter of the year, Petrobras officials said in November.

Petrobras expects to end 2018 with average output of 2.1 million b/d, down from 2.154 million b/d in 2017, the company's exploration and production director Solange Guedes said. The decline was attributed to sales of production assets, including the transfer of stakes in the Roncador field to Norway's Equinor and the Lapa field to France's Total in separate deals.

In October, Petrobras completed maintenance work on three FPSOs in the Campos Basin. The FPSO P-57 at the Jubarte Field, the FPSO P-52 at the Roncador Field and the FPSOs P-25 and P31 at the Albacora Field all returned to full output capacity during the month, the company said.

Meanwhile natural gas production advanced strongly in October with the return to full operations of the Mexilhao platform. Petrobras shuttered the Mexilhao platform, which produces gas from the Mexilhao field and also acts as an export hub for subsalt fields, for 45 days to connect a new tranche of the Route 1 pipeline to the platform.

The additional pipeline capacity should help increase oil production from the subsalt fields, which contain high volumes of associated gas. Gas export capacity is seen as a key limiting factor for oil output in the frontier.

Brazil produced 117.0 million cu m/d in October, an increase of 3.6% from 112.9 million cu m/d produced in September, the ANP said. October's gas output was also up 2.1% from 114.6 million cu m/d in October 2017, the ANP data showed.

Total hydrocarbons output also advanced month on month in October, climbing 4.8% to 3.350 million boe/d versus 3.196 million boe/d in September, the ANP said. October's oil and gas output was in line with the 3.348 million boe/d produced in October 2017, ANP data showed.