Mexican president pressing foreign oil companies to show results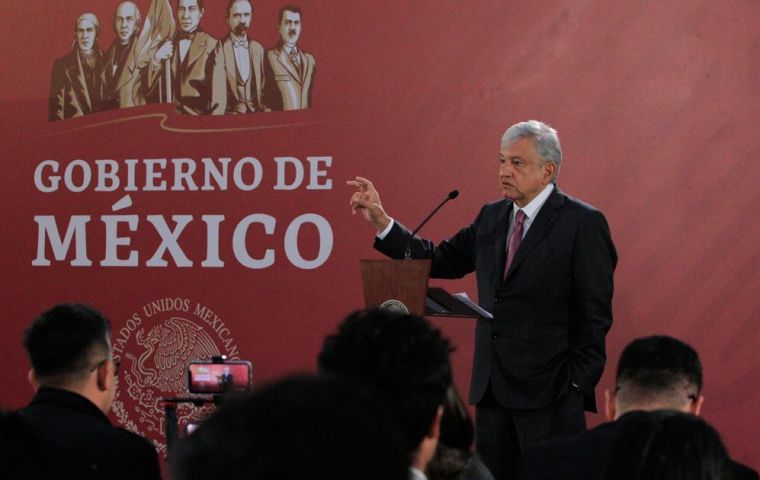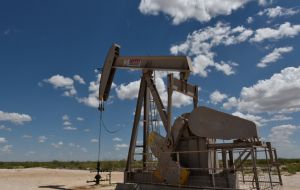 Mexico's newly inaugurated president Andres Manuel Lopez Obrador, AMLO, is turning up the heat on foreign oil companies to show results before he holds new auctions.
"We can't continue giving oil territory if there's not a more significant investment" from foreign oil companies in Mexico, he said in a press conference on Wednesday in Mexico City, noting that new oil auctions will be suspended for at least three years.
"What we want is that they demonstrate that they will invest and produce oil from these contracts."
Lopez Obrador has said that his team will review the 107 oil contracts awarded as part of 2014 energy reforms that opened the market to private investment for the first time in almost eight decades. While the plan has sparked market jitters, the new president has indicated he will not cancel the contracts.
"If AMLO wants to see a large rise in crude output before resuming oil auctions, he might be waiting a while," Capital Economics Latin American Economist Edward Glossop wrote in a note on Wednesday. "Many of the oil blocks that have already been auctioned off are only at the exploration (rather than the production) phase. As a result, it's likely to take years before private production rises substantially."
Still, other analysts were more sanguine, noting that companies are seeking to accelerate drilling in Mexico. "There are plenty of developments expected in the next three years, from fields coming online such as Amoca, Hokchi or Ichalkil, to dozens of high-impact exploration wells to be drilled as well," said Pablo Medina, vice president of Welligence Energy Analytics, a research firm based in Houston. "It's a matter of making it easier for companies to operate and show results faster."
The hiatus on oil auctions will likely accelerate mergers and acquisitions in the burgeoning private oil market in Mexico, helping to improve investment, according to Maria Cortez, an analyst at Wood Mackenzie."With auctions off the table, we expect a white-hot M&A market next year for Mexico's offshore," she said on Wednesday.
On Tuesday, DEA Deutsche Erdoel AG announced that it is buying Sierra Oil & Gas S de RL de CV from a group of private-equity owners, giving DEA a 40% stake in Mexico's Zama field, one of the largest shallow-water discoveries in the past 20 years.
"Many companies are willingly doing activity sooner because they like Mexico's potential," said Medina. "DEA's purchasing Sierra wouldn't have occurred otherwise. If companies sense certainty from the AMLO administration, this will only increase."