Angry Bolivians demonstrate against Evo's candidacy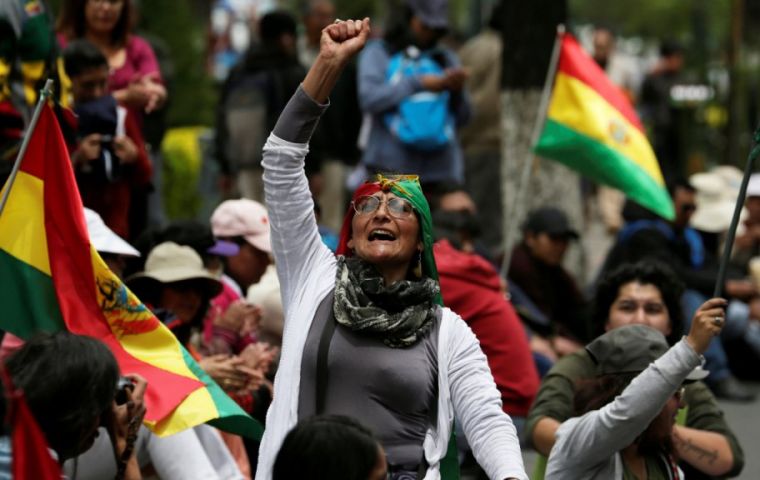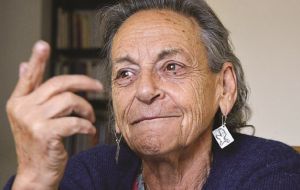 Demonstrators marched in most Bolivian big cities Thursday to complain against the Electoral High Court (TSE)'s decision to allow incumbent President Evo Morales and Vice-president Álvaro García Linera to seek re-election despite the country's Constitution and what the people voted for in the February 21, 2016 referendum.
"This is Bolivia, not Venezuela," thousands of demonstrators chanted, burning a doll representing Bolivian president Morales at the doors of the electoral court and denounced the alleged establishment of a dictatorship in the country.
Amparo Carvajal, president of Bolivia's Permanent Assembly of Human Rights, said that the Court "has betrayed" Bolivians by allowing the long-serving president to run for a fourth term in office and assured that the country lives "in a dictatorship."
"What authority do these gentlemen (of the TSE) have to vote, if, as in a dictatorship, there will be another body that will say 'no, here is what I want'?" Carvajal added.
From the early hours of morning, demonstrators set up barricades in Santa Cruz and La Paz, followed by a general strike as fear of riots mounted, but were later averted by the police.
Things were calmer in La Paz, but the streets were covered with people and flags.
But the strike was overwhelming, especially in downtown Santa Cruz, where hundreds of barricades were placed.
Meanwhile, Government Minister Carlos Romero downplayed the events, saying it was all "a political mobilization, undoubtedly, that has supposedly called for a national strike, but in reality we are in the presence of a political mobilization."