Twelve people, including six hostages killed in bank robbery shootout in Brazil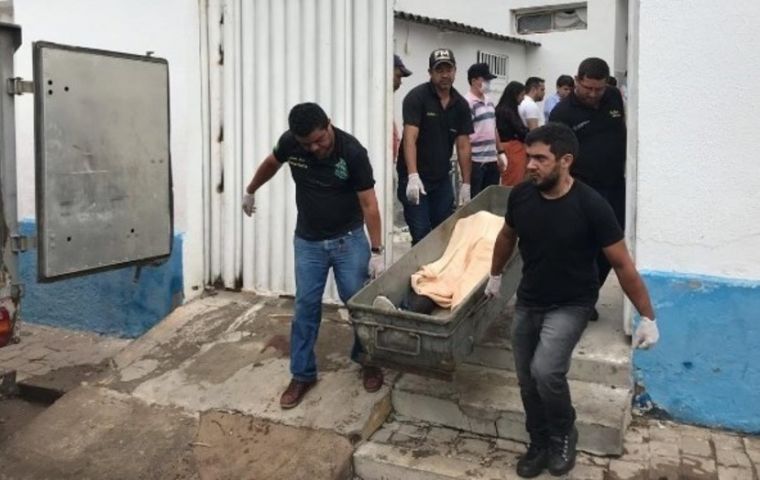 Twelve people including 6 hostages were killed on Friday in a shootout between police and bank robbers attempting to blow up ATMs at 2 banks in a small town in northeastern Brazil, authorities said.
Six hostages, among them 2 children, died in the shooting, local media reported, when police opened fire on the robbers at bank branches on the main street in Milagres in the interior of Ceará state.
"Six of the bandits died. We are working to identify the victims," Kelia Jacome, spokeswoman for the governor said by telephone.
She said the attempted night-time robbery was interrupted by a police unit that had been tracking a gang responsible for similar bank robberies in the area, in which explosives were used to blow apart automatic teller machines.
The G1 news website, quoting Milagres Mayor Lielson Landim, reported that 5 of the dead hostages belonged to the same family. Their car had been hijacked by the armed gang that took them as hostages.
Two suspects were arrested by police, who were searching for other gang members with the help of a helicopter, the governor's office said in a statement.