Brazilian state of Roraima on Venezuelan border under federal administration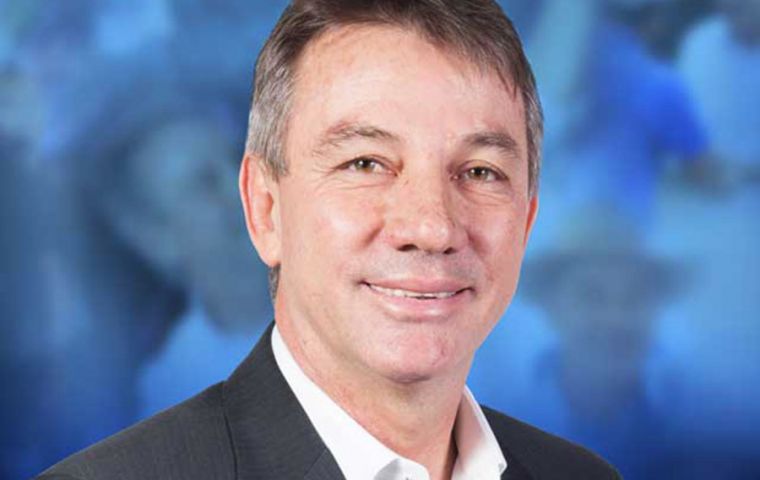 Brazilian President Michel Temer's decree mandating the federal government's intervention in the Venezuela-bordering state of Roraima until December 31 was published Monday in the Official Gazette.
Temer appointed governor-elect Antonio Denarium (PSL) as Federal Administrator to handle the financial and security crisis in the state after a meeting Friday in Brasilia with members of his cabinet in which he announced he would order a "negotiated intervention."
According to the decree, the purpose of the intervention is to end "serious compromise of public order." The administrator reports straight to the President.
"The administrator may request from any civil and military organs of the federal givernment the necessary means to achieve the objective of the intervention, except for the competence of the President of the Republic to employ the Armed Forces," the decree says.
The state of Roraima, one of the most impoverished in Brazil, was hit in recent months by the migration crisis of fleeing Venezuelans into the region, which led Temer in early August to authorize the use of Army troops to guarantee security on the border.
Also, Roraima is going through a serious crisis in its prison system, to which the Brazilian Federal Government has not found "any legal solution," in Temer's words.
Temer explained Roraima's outgoing governor Suely Campos agreed with the measure because things got out of hands.
"The situation is getting complicated," Campos reportedly told Temer over the telephone and admitted the President's decision "would be the best solution."
The President also said that "I spoke with the governor and told her that the only hypothesis to solve this issue" would be "decreeing the intervention until the inauguration" of the new governor, Antonio Denarium.
The ministers of Planning (Esteves Colnago), of Human Rights (Gustavo Rocha) and of the General Law of the Union (Grace Mendoça), as well as the president of the House of Deputies, Rodrigo Maia, also participated in the meeting on Friday.
Temer has already decreed last February a federal intervention in the state of Rio de Janeiro, which should also extend until December 31.