Ecuador expects to renegotiate debt with China; president off to Beijing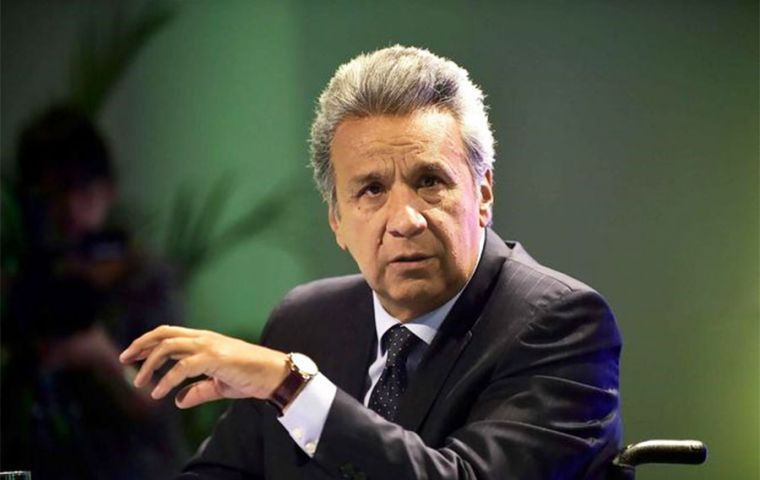 Ecuador plans to renegotiate the terms of its debt to China, President Lenin Moreno said ahead of a trip to Beijing, adding that a deal with the International Monetary Fund (IMF) for additional financing was possible.
China became the largest financier of the small OPEC nation in the past decade through loans, investment in infrastructure products and advances on crude oil purchases.
But lower oil prices have complicated debt payments, and Moreno has sought to reduce the Ecuador's fiscal deficit since taking office in 2017. Ecuador's debt to China totals US$ 6.5 billion, according to the Economy Ministry.
"I will explain that we need an impetus for our development and that unfortunately the commitments that we made previously are not the best options for the country's progress," Moreno told local radio before his planned meeting with Chinese President Xi Jinping this week.
Ecuador under Moreno has also sought financing from multilateral lenders, investment banks and other countries. When asked about a potential IMF agreement, Moreno said, "absolutely nothing is off the table."
The Andean nation is also considering hedging against falls in the price of oil to make the budget process more predictable, Moreno said.