Mercosur and EU start a technical talks round in Montevideo, waiting for Bolsonaro
Monday, December 10th 2018 - 06:43 UTC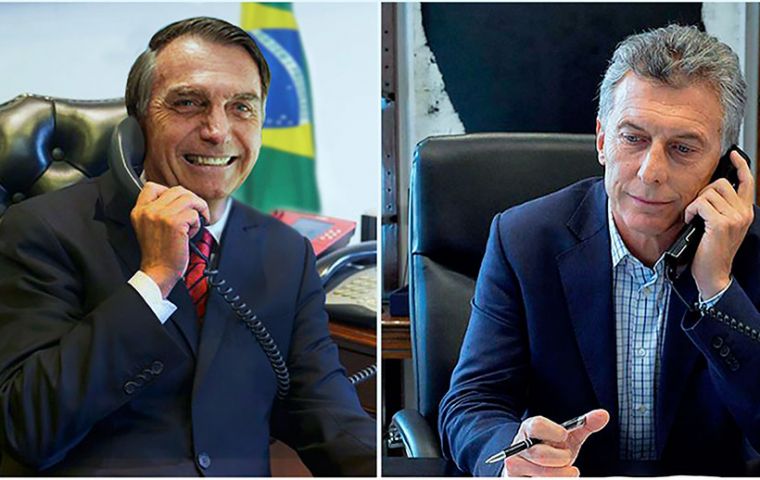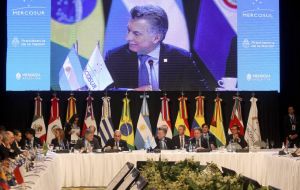 Mercosur and the European Union will be holding a round of technical talks this week in Montevideo, starting on Monday, with the purpose of building a strong consensus that could anticipate an agreement sometime next year.
Last week Argentine president Mauricio Macri revealed that he had several talks with Brazilian president elect Jair Bolsonaro and despite some conflicting statements from different members of the incoming cabinet, "we are confident we can advance in the negotiations"
Macri added that the four-day technical meeting in Montevideo should help to lay the ground for when Bolsonaro takes office next January first.
In effect on the following week, December 17, when Argentina takes over the Mercosur chair for the next six months, if technical talks advance there could be a ministerial meeting. This could be followed by a "political" release and the announcement on some advances in Mercosur intra-group commercial accords.
However the Argentine foreign ministry says much will depend on the chemistry between current Brazilian president Michel Temer and Bolsonaro. If positive, Temer could advance in coordination with Bolsonaro; if not negotiations will be frozen until January first, as has been happening for the last twenty years.

"Negotiations are going to be very difficult. The EU does not have much margin to be flexible because of rising populism and coming elections in May for the European parliament", said Argentine foreign ministry sources. "In this environment concessions in agriculture, industry, public works contracting...will be complicated, and Mercosur would like to see EU showing flexibility".
President Macri following the G20 leader's summit in Buenos Aires admitted something similar. "It is a very much delayed accord. Negotiations have been ongoing for twenty years, and we are all aware that there are great possibilities of reaching a trade agreement. I spoke about it with (Angela) Merkel, Emmanuel (Macron), with Italy, Spain and they all agreed...but with Bolsonaro's attitude towards open trade, I think we can advance".