Uruguayan dairy exports up 17%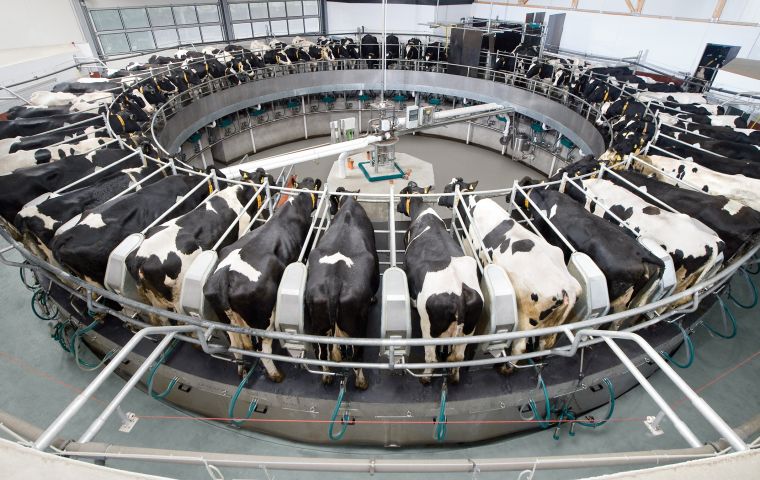 Uruguay's exports of dairy products between January and November were worth 636 million US dollars, which represents a 17% increase compared to the same period last year, the National Milk Institute (INALE) announced Monday.
Milk powder and butter were the products behind such a significant improvement, according to the INALE.
The INALE report, based on records from the National Customs Directorate, showed that the main destinations for Uruguayan dairy this year were Algeria, (31%), Brazil (22%), Russia (11%) and Mexico and China (7% each).
The products that increased their turnover were lard, with 38%, and whole milk powder, with 27%, while the exported
volumes of skimmed milk powder derivatives and cheeses shrank.
On a less positive note was an INALE report which showed that over 100 small milk producers ceased to be in business in the past six months due to high operating costs that make it unprofitable.
INALE President Ricardo De Izaguirre finds this "scary." But agronomist Enrique Colzada, a technician in the Paysandu region of Uruguay's top dairy company Conaprole, explained there are still margins to look for some improvement that contributes to profitability.