Socialist Pablo Iglesias regrets about Venezuela: "The political and economic situation is disastrous"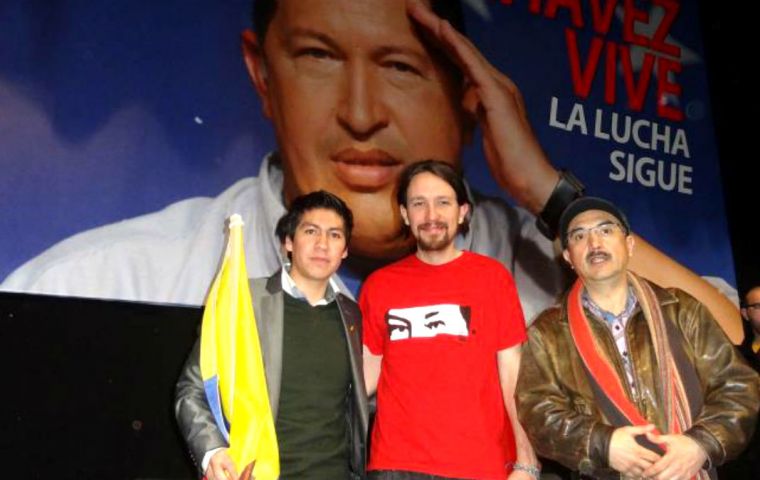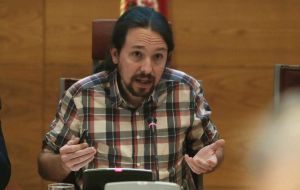 The Spanish Socialist leader, Pablo Iglesias, appeared before the Spanish Senate on Thursday over the alleged illegal financing that his political coalition, Podemos, could have received from Venezuela and Iran. In a tense debate with a senator from the Popular Party (PP), Iglesias said that the situation in the South American country "is disastrous" and that he regrets things he has said in the past.
A politician godson of the late leader of the so-called Bolivarian Revolution and former president of Venezuela, Hugo Chávez, and leader of the leftist Spanish party, Podemos was sorry for his views on that country in the past, calling "disastrous" the situation in the country in a four-hour appearance.
Iglesias was presented to the Spanish Senate with 10 judicial resolutions under his arm to appear in the committee on party financing, reports El País. In the debate, Luis Aznar, PP's spokesman and leader, made use of Venezuelan television videos in which the political leader of the leftist formation appears glorifying the figure of Chávez. "I have not worked for the Venezuelan Government, but we are not here to talk about my life," Iglesias answered.
Aznar, without mentioning the figure, referred to the funds of more than seven million euros that between 2003 and 2011 he received from the Center for Political and Social Studies (CEPS), hired by the Venezuelan Government to provide government advice. "You charged from this foundation, which in turn charged from Venezuela, and this documentation is in the hands of Interpol," says the PP senator.
The senator recalled the appearance that last week the president of the Supreme Court of Venezuela in exile, Miguel Ángel Martín Torbatú, emanated. The magistrate pointed to the São Paulo Forum, promoted by the "ultra-left" of the 1990s, as a matrix to spread its ideology around the world through funds from countries such as Venezuela, Cuba or Nicaragua and to finance parties "even in Spain". "If someone says that this forum funded my party, I say no," Iglesias answered firmly.
Iglesias said that his party receives "donations from the public offices of the party, from individuals, crowdfunding to finance exceptional events and microcredit for electoral campaigns that are then returned in full."
The leader of the left has described the session as "enlightening", while Aznar has concluded: "It is clear that they do not want to hear about financing. They came to change things and they have only changed the houses", making reference to the 600,000 euros house that leftist leader Iglesias acquired this year.
Venezuela is experiencing the worst economic crisis in its recent history due to the paralysis of its productive apparatus and it is expected that inflation in the country will reach 1,300,000 points this year.